Horse rescued after falling into Gonzales pool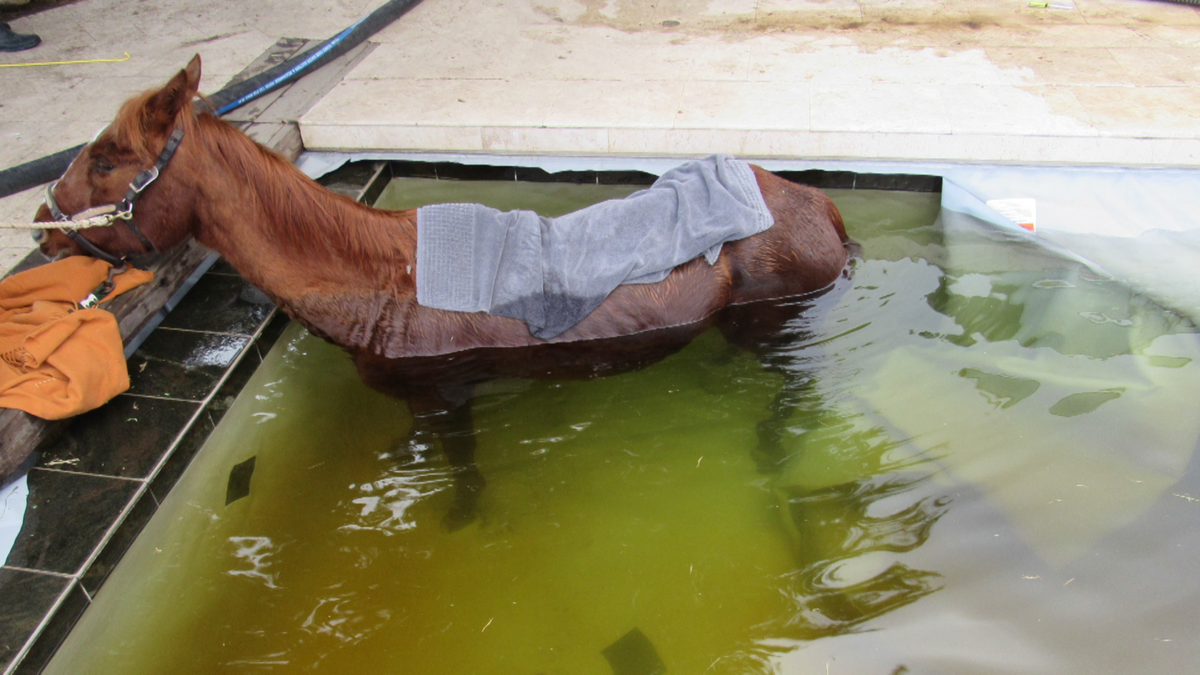 GONZALES, Calif. (KION) The SPCA for Monterey County rescued a horse that fell into a pool Thanksgiving night.
The 29-year-old mare, Lucy, apparently got out of her enclosure while her owners were on vacation and fell into the lap pool.
The SPCA and Gonzales Fire went to the scene to help along with the horse's vet. The SPCA was able to contact the owners who gave them permission to do whatever was needed to get Lucy out.
The fire department drained the pool and everyone built a stairway out of hay, shavings and a trailer ramp. Lucy was able to get halfway up, but because she was exhausted, everyone else had to help her get out the rest of the way.
The horse was tired and had hypothermia, but was able to stand up on her own. She was taken to Steinbeck Country Equine Clinic for treatment.
"We are very appreciative to everyone for their care and attentiveness to Lucy," said the horse owners. "Especially to the SPCA for responding to help Lucy so quickly and for keeping in constant contact with us. We are deeply thankful to the SPCA and everyone who gave up their Thanksgiving to help Lucy."