Seaside restaurant up-and-running after almost losing deal in government shutdown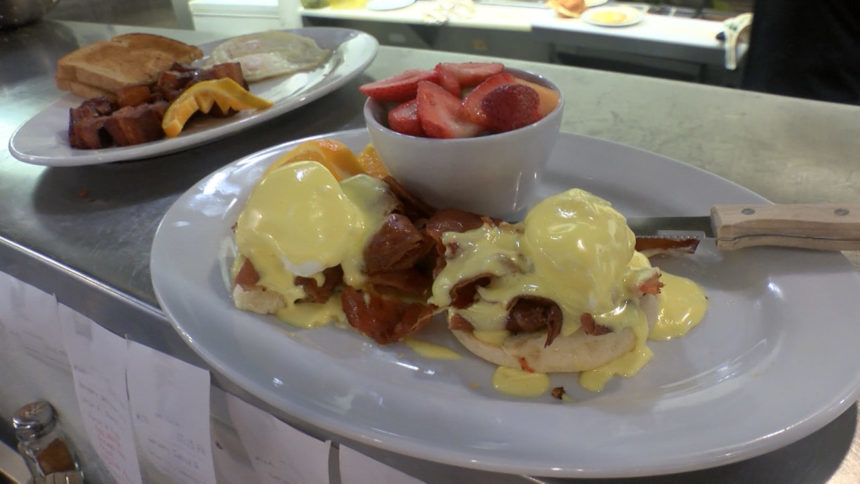 SEASIDE, Calif. (KION) At "The Butter House" the orders come out hot and quick. This weekend, hundreds of hungry guests packed Seaside's newest restaurant.
"She came out with a cinnamon roll of amazing, epic size. I'm floored. I'm stunned. I can't wait to dive into it," said customer, Jeremy Washington.
Business at The Butter House has taken off since owners, Ben and Susan Mosqueda, opened their doors just weeks ago.
Many people wouldn't suspect that the road to get there wasn't so smooth.
Their SBA government funded loan was put on hold during the longest government shutdown in United States history. The Mosqueda's were left in limbo as they waited to close on a deal with former restaurant "Nifty 50's." "We were challenged. We were unsure and unsteady," said Ben.
The couple decided to stay patient. They weren't willing to give up on their dream of opening a restaurant.
After 35 days, they got the good news and started construction within a week. In just five months, the Mosqueda's transformed the classic "Nifty 50's" diner into a modern brunch hotspot. "Now, we have a full house. People are enjoying the food. People are enjoying our story. We couldn't ask for anything more," said Ben.
The Mosquedas hope The Butter House will set the new standard for Seaside.
"It's definitely a place you can come to on a regular basis," said customer, Natalie Haney.
The Butter House plans to host their official grand opening in January 2020.