Cloudy Sight For Sore Eyes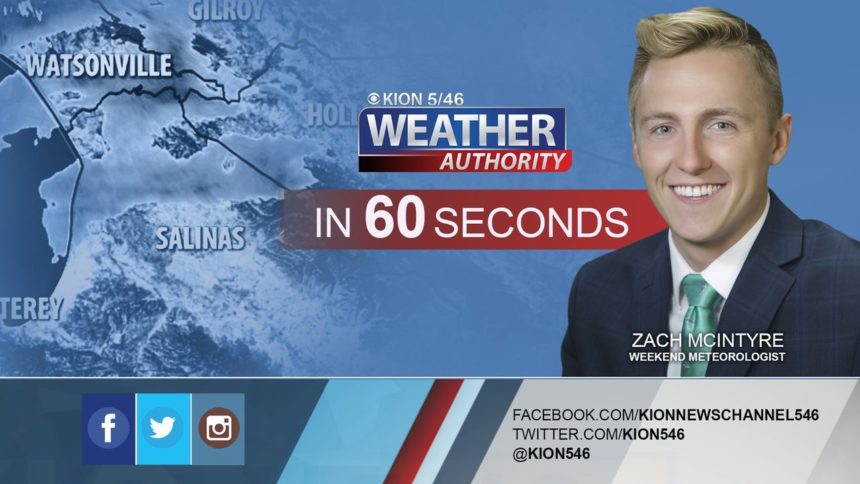 A weak trough of low pressure will strengthen over the West Coast today. Even through we're sandwiched in between two big, hot ridge of high pressure, below normal temperatures can be expected tomorrow and Thursday. As the marine layer deepens under the relief of low pressure, drizzle will be possible overnight. The trough will move on by Friday with the ridge building back in. That *should* cut down on coastal clouds at least briefly. However, as the ridge strengthens this weekend, we should see the return of "no sky July" on the coast while inland areas heat up.


Wednesday: Widespread low clouds in the morning breaking to partly cloudy skies in the afternoon. Inland areas will be mostly sunny in the afternoon. Coastal highs in the 60s with 70s-80s inland. Breezy for the outer coast and inland valleys in the afternoon and early evening. Drizzle possible at times.
Overnight: Widespread low clouds for the coast and inland valleys. Patchy fog and with drizzle possible, but not as much as Tuesday night. Coastal lows in the mid 50s with mid-40s to mid-50s inland.

Thursday: Scattered high and low clouds. Coastal highs in the 60s and warmer inland with mid-70s to around 90ºF. Breezy for inland valleys in the afternoon and early evening.

Extended: Partial clearing on Friday with increased coastal temps—highs in the mid-60s to mid-70s—warmest on the north side of the bay. Low clouds will then thicken again for the weekend with a slight cool-down. Inland temperatures will head upward into next week as high pressure strengthens.


-------------------------------------------------------------------------

This week's normal temperatures:
--COASTAL CITIES--
LOW: 54ºF
HIGH: 69ºF

--INLAND CITIES--
LOW: 51ºF
HIGH: 86ºF

----------------------------------------------------------------------------
-The outlook from the Climate Prediction Center for July 29th – August 4th calls for the likelihood of ABOVE normal temperatures and near normal precipitation. Note: Little to no precipitation typically falls this time of year.

-El Niño/La Niña STATUS: Neutral
-Forecast into Winter: La Niña Watch

-Area drought status: Good to Abnormally Dry