Spring Showers in the Hills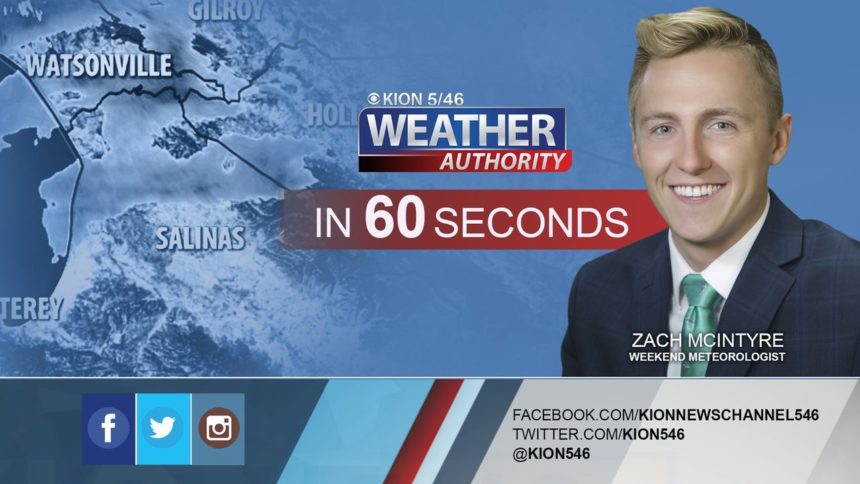 The atmosphere will remain a bit unstable today as a complex area of low pressure slowly moves on. Afternoon showers are likely over the hills, but they may stray over populated valleys as well. Weak high pressure builds in through Saturday with a slight warm-up, but the next storm system will sneak in from the west as we head through the weekend. Rain will return on Sunday into Monday, to be followed by rounds of showers through mid-week next week. High temperatures will remain below normal.


Friday: Partly cloudy with an isolated shower possible over the hills. Slightly warmer with highs in the mid 50s to low 60s. A bit breezy on the exposed coast during the afternoon.
Overnight: Partly cloudy with a few sprinkles possible. Lows in the 40s on the coast, upper 30s to low 40s inland.

Saturday: Mostly sunny and warmer with highs in the upper 50s to upper 60s. There's a very slight chance of a brief shower over the inland hills.

Extended: Clouds will be on the increase Sunday with rain possible late. Showers will then linger into mid-week. High temperatures will cool from the 60s on Sunday to 50s for most of the rest of next week.

The outlook from the Climate Prediction Center for March 27th – April 2nd calls for the likelihood of BELOW temperatures and ABOVE normal precipitation.

El Niño/La Niña STATUS: Neutral
Forecast into Summer: Neutral

--------------------------------------------------------------------------

This week's normal temperatures:
--COASTAL CITIES--
LOW: 45ºF
HIGH: 63ºF

--INLAND CITIES--
LOW: 40ºF
HIGH: 68ºF