Your Weather in 60 Seconds with Zach 12 23 19
A system from the south could throw some showers up into our area today, however, most will stay dry. Another pair of systems will arrive on Tuesday & Wednesday packed with cold air and lowering snow levels.

Monday: Partly to mostly cloudy, with a slight chance of rain. Temps will mostly be in the 50s.
Christmas Eve: Increasing clouds throughout the day, with light rain chances in the evening. Temperatures will be mostly in the upper 40s to 50s. Moderate rainfall will push through the area overnight into Christmas.

Extended: The next system will bring light rain on Christmas Eve, followed by another system with the potential for more moderate rain on Christmas Day. Snow levels will drop down to 3k-4kft Wednesday. Some warming expected later in the week.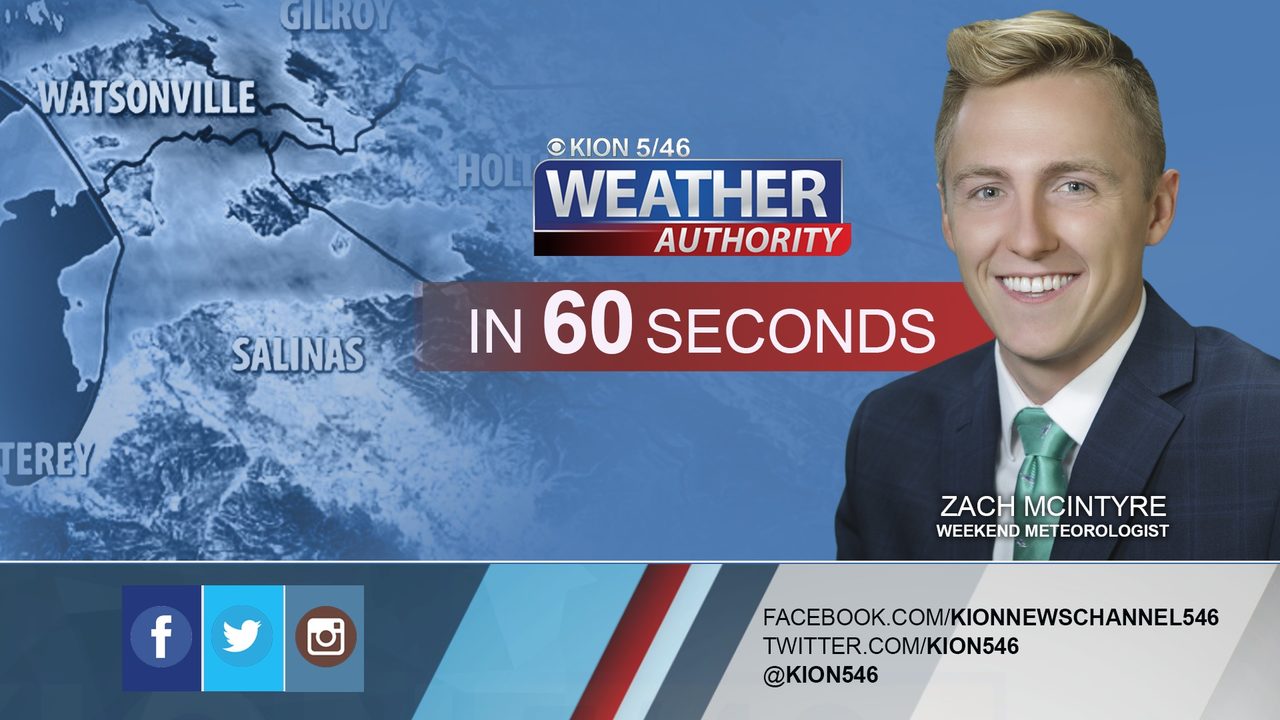 The outlook from the Climate Prediction Center for December 28th – January 3rd calls for the likelihood of BELOW normal temperatures and near normal precipitation.

El Niño/La Niña STATUS: Neutral
(Winter) Forecast: Neutral

--------------------------------------------------------------------------
This week's normal temperatures:
--COASTAL CITIES--
LOW: 42ºF
HIGH: 59ºF

--INLAND CITIES--
LOW: 35ºF
HIGH: 61ºF