Two structures destroyed in Quarry Fire, 25 percent containment
AROMAS, CALIF. (KION-TV)- UPDATE ON OCT. 31, 2023 AT 12:04 PM- CAL FIRE confirmed that two private residences were destroyed in the Quarry Fire in Aromas.
According to CAL FIRE, a large wood pile caught on fire at 176 Quarry Road around 1:36 a.m. on Tuesday morning.
CAL FIRE said that the fire is holding at five acres and is 25% contained. Two private residences were destroyed and eight people have been displaced in total as a result of the fire.
CAL FIRE says that no civilian and firefighter injuries have been reported. Aromas School did cancel classes for the day.
There are two road closures taking place, one is at Carpentaria Road and Blohm Road and Aromas Road and Blohm Avenue.
CAL FIRE says the cause of the fire is still under investigation.
Multiple units tackling fire in Aromas
Update October 31st 8:14 AM: We've learned new details about the fire in Aromas with multiple units on scene.
According to Cal-Fire officials, the fire is contained to the lumberyard. Units have set up lines around the fire and are letting it burn out. Units are monitoring the wind shifts to make sure it doesn't spread to the nearby homes.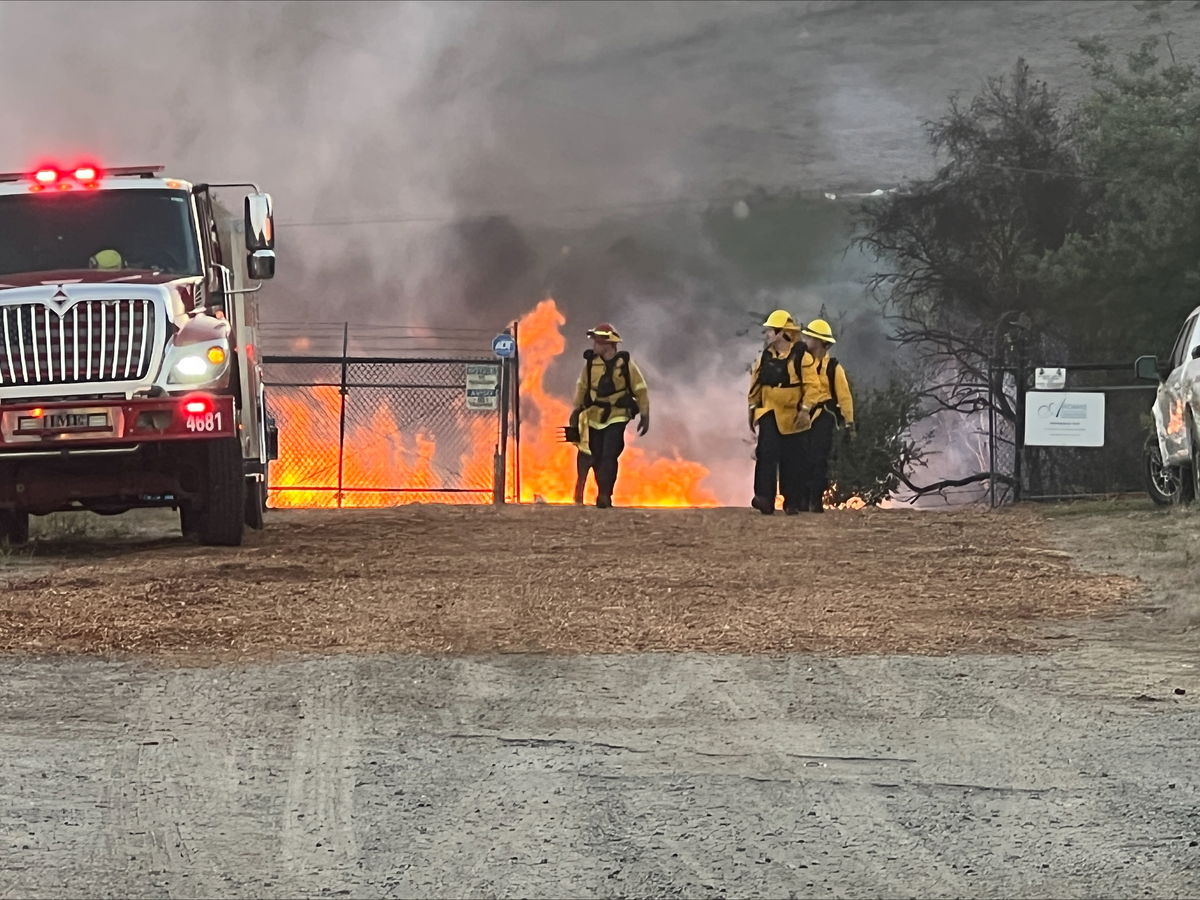 As of right now there are no evacuations, but Aromas school in the area is closed for the day. Cal Fire says it could take days for the fire to burn itself out.
CAL FIRE says that the fire is currently 25 percent contained and holding at five acres.
According to CAL FIRE, two structures have been damaged as a result of the fire. There is no word if those structures were houses or buildings at this moment.
Original: Over 20 fire units are tackling a fire at a firewood processing facility in Aromas.
The fire was reported around 2:30 AM, with all traffic in the area being paused at the moment.
According to Monterey County Sheriff's Office, no evacuations have been announced. San Benito County Sheriff's Office says people in the area of Marshall and Rose Avenue were asked to leave the area, but no official evacuations were put in place.
People that were asked to leave have been told they can go back to their homes, with the fire being pushed to a single area in a mulch yard. The fire is currently staying in the mulch area with one parcel contained according to San Benito County officials.
This is a developing story. We'll continue to provide more information as it comes in.