Second suspect in East Salinas shooting that left one dead and critically injured two arrested
SALINAS, Calif. (KION-TV) UPDATE ON MAY 26, 2023 AT 9:40 A.M.- Salinas Police said that they have arrested the second person responsible for a shooting in East Salinas that left one person dead and two critically injured.
Ivan Jovani Barriga, 19, was arrested Thursday by Salinas Police at 1:30 p.m. during a traffic stop without incident. He is facing five felony charges.
He is being charged with murder, two counts of attempted murder, a felon in possession of a firearm, possession of a machine gun, and participating in a criminal street gang.
Salinas Police will release more details shortly. Both suspects believe to be involved in this deadly shooting have been arrested.
Suspect in East Salinas shooting that left one dead and critically injured two pleads not guilty
UPDATE ON MAY 25, 2023 AT 3:29 A.M.- One of the men allegedly responsible for a shooting on Garner Avenue Saturday was arraigned in a Salinas courtroom on five felony counts.
Abel Juan Perez pled not guilty to charges of second-degree murder, a count of attempted murder, conspiracy to commit a felony crime, assault by machine gun and street terrorism, per the Monterey County District Attorney's Office.
His bail is set at $8,000,000 and he will appear in court Thursday, June 1, for a setting for a preliminary hearing per a Monterey County judge. According to court documents filed by the district attorney's office Perez has at least one prior felony conviction.
Per the court documents, Perez allegedly did the following on the day of the shooting:
At 9:55 a.m. he parked his car at 914 Acosta Plaza.
Drove away from Acosta Plaza and parked at 850 Garner Avenue
He and a second unknown suspect fired at 824 Garner Avenue.
This resulted in the death of 21-year-old Christian Jimenez and injuring 40-year-old Lucia Godinez Martinez and a 20-year-old male victim.
The attempted murder charge is for shooting at Lucia Godinez, per the court documents. The documents also added that Perez's actions were to benefit a criminal street gang.
There is still an outstanding suspect in this case that police are actively looking for.
ORIGINAL STORY
UPDATE ON MAY 24, 2023 AT 10:54 A.M.- Salinas Police confirm that one person has been arrested in connection to a shooting on Garner Avenue that occurred on Saturday morning that resulted in the death of one person and critically injured two others.
Police say Abel Juan Perez, 23, was booked into Monterey County Jail on Wednesday.
He is being charged with a count of murder, being a felon in possession of a firearm, two counts of attempted murder, and possession of a machine gun, per Monterey County Jail. His bail is set at $3,120,000, said police.
Police said two people approached a 21-year-old man and a 20-year-old man on foot in the driveway of an apartment complex on 824 Garner Avenue and opened fire. They appeared to be targeted but police say neither victim had gang ties.
This resulted in Christian Jimenez, 21, dying of his injuries and the 20-year-old being treated for non-life-threatening injuries after receiving multiple gunshot wounds. A third, victim, identified as Lucia Godinez Martinez by her family, was shot while making breakfast for her family in a nearby apartment.
Lucia is still in the hospital in critical condition and family says she may never walk again.
Police say the two suspects were dressed in dark clothing at the time of the shooting.
On Tuesday at 7 p.m. Salinas SWAT, Detectives, and the Violence Suppression Task Force served a search warrant in the 700 block of Cipriani Street in Gonzales. That's where they arrested Juan Perez.
Police say given the information they have there is still at least one outstanding suspect in this case.
Family says mother of three may never walk again after shooting in East Salinas
UPDATE ON MAY 22, 2023 AT 4:39 P.M.- One person is dead, and two are injured after a deadly shooting in East Salinas Saturday morning. Neighbors who were home at the time of the shooting gave details on what they saw.
This was just a few blocks away from the busy intersection of Garner and North Sanborn in East Salinas.
Investigators say three people were shot, including a 40-year-old mother who was cooking breakfast for her kids when a stray bullet went through her window, and a 20 and 21-year-old were also shot in the parking lot of this apartment complex.
The mother was identified by her husband as Lucia Godinez Martinez. He told KION that they have three boys together ages 17, 12 and five who were there and witnessed their mother get shot in the left shoulder.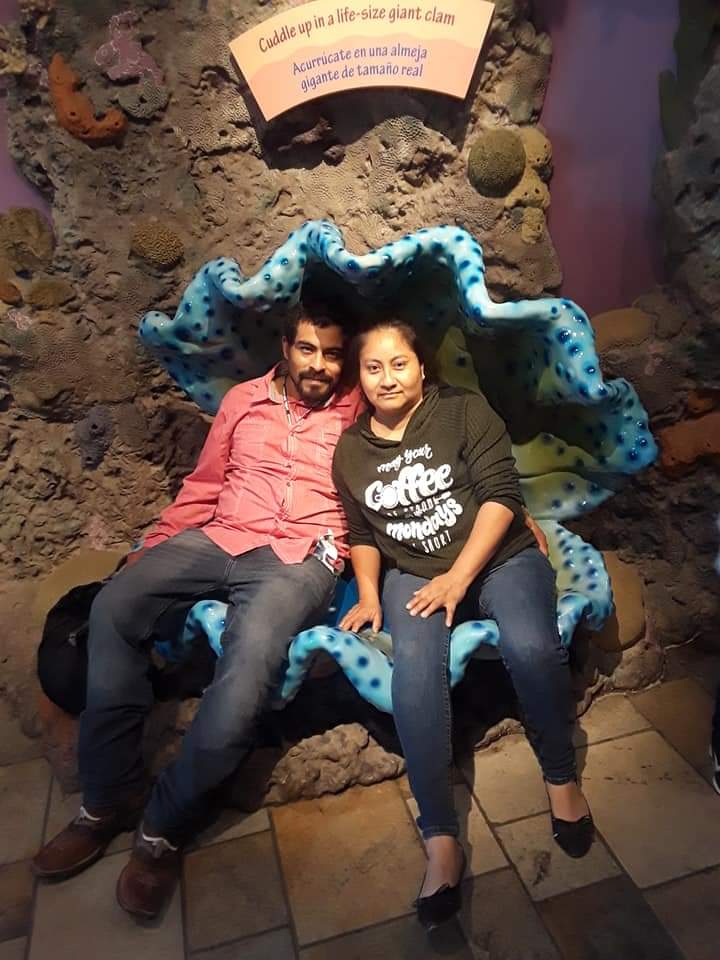 "Unfortunately she will never be the same. she's never going to be able to walk," said Lucia's husband, Jose Antonio Rodriguez. The family added that they had just celebrated Lucia's 40th birthday on Friday, a day before their whole lives would be changed permanently.
"This has destroyed my life I'm at a loss for words. The pain is just so unbearable. This is so painful for our children to go through. Especially my middle child who is by her side," said Rodriguez.
Rodriguez said he did not anticipate this tragedy and the costs associated with treating his wife. He'd also like to give his kids therapy and help his wife recover once she gets out of the hospital.
Family wanted KION to share the picture of Lucia in the hospital to emphasize what a senseless tragedy this was. You can donate to help Lucia and her family here.
Lucia and the 20-year-old are in critical condition, and the 21-year-old man passed away.
Neighbors say the young man who died worked at a nearby Walmart.
The victim that died was identified by his sister as Christian Jimenez, age 21. Neighbors said he loved to work on his car and always had a smile on his face.
Christian's sister says she has no idea why this happened to her brother. She wants the people who did this to her to be brought to justice. His sister is asking for donations to help with funeral costs, and you find a link here.
Neighbors say he was fixing his car here when the shooting happened. Bullets holes could be seen across the complex.
A father, who lives at the apartment complex told KION when he heard the gunshots, he ran to protect his daughters.
Although the Salinas Police Department says the number of homicides has gone down compared to last year, neighbors and business owners here tell KION they would like to see more patrol in the area at all times of the day.
"Shots in the area that is gone down approximately 30%," said Salinas Police Commander Brian Johnson.
Johnson said last year, 13 homicides occurred. So far this year, two have occurred.
Neighbors in the area say they would like to see more patrols but the police department says staffing shortages are impacting the number of police on the streets.
"We're trying to do the best we can as far with the staffing that we have. but typically, there's about five or six in that area at all times," said Johnson.
Salinas Police say they have no additional updates on the case.
Police investigating Salinas homicide, three victims shot, including a mother while cooking
Detectives said they are investigating a multiple-victim shooting and homicide that happened at 10:51 Saturday morning at an apartment complex located at 824 Garner Avenue.
Two men, a 20-year-old and a 21-year-old, were shot multiple times in the driveway with what police said appears to be automatic gunfire.
The third victim, a 40-year-old mother who was inside a nearby apartment cooking breakfast for her children, was hit by a stray round that entered her apartment.
All three were taken to a local trauma center, where the 21-year-old victim died of gunshot wounds. The other two victims have life-threatening injuries.
This investigation is ongoing and anyone with information please call Detective Pete Gomez at (831) 758-7162, or email him at pedrog@ci.salinas.ca.us
People can also call the Salinas Police Department at (831) 758-7321. If you would like to remain anonymous, you can call the Salinas Police Department Tip Line at (831) 775-4222