32 year old woman arrested for DUI and vehicular manslaughter in overnight Salinas crash
SALINAS, Calif. (KION-TV)- A 32-year-old woman is behind bars after a deadly crash killed a 33-year-old man early Sunday morning in Salinas.
According to Salinas Police, The crash took place around 2 a.m. on West Market Street and Villa Street. 32 -year-old Annie Kerr was driving a small SUV eastbound on West Market Street when she crashed head on into a small sedan that had three men inside.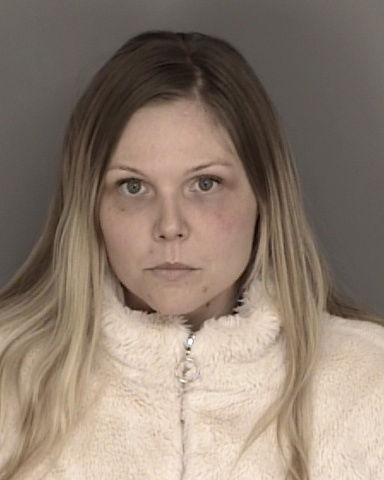 The 33 year-old-man was transported to a local trauma center where he died from his injuries. A 31-year-old man suffered serious injuries and is in stable condition. A 32 year old man suffered minor injuries and has been released from the hospital.
Investigators said that preliminary evidence gathered from witness statements indicated that Kerr was driving twice the speed limit on West Market Street.
Salinas Police Commander John Murray said that this deadly crash could have been avoided.
"This tragic loss of life was avoidable," Murray said. "If you are going to drink, don't drive.
Kerr was arrested and booked into the Monterey County Jail on vehicular manslaughter and felony DUI charges.