Tree falls on home with mother and infant child inside in Marina
MARINA, Calif. (KION-TV)- Marina Police said that a tree came down on a home shortly after a Severe Thunderstorm Warning was issued for the Monterey Peninsula.
A tree came down at around 12:40 p.m. on a home on the 200 block of Mortimer Lane. Police said that the upper portion of a tree had broken and landed on top of the residence with a mother and her infant child inside the home.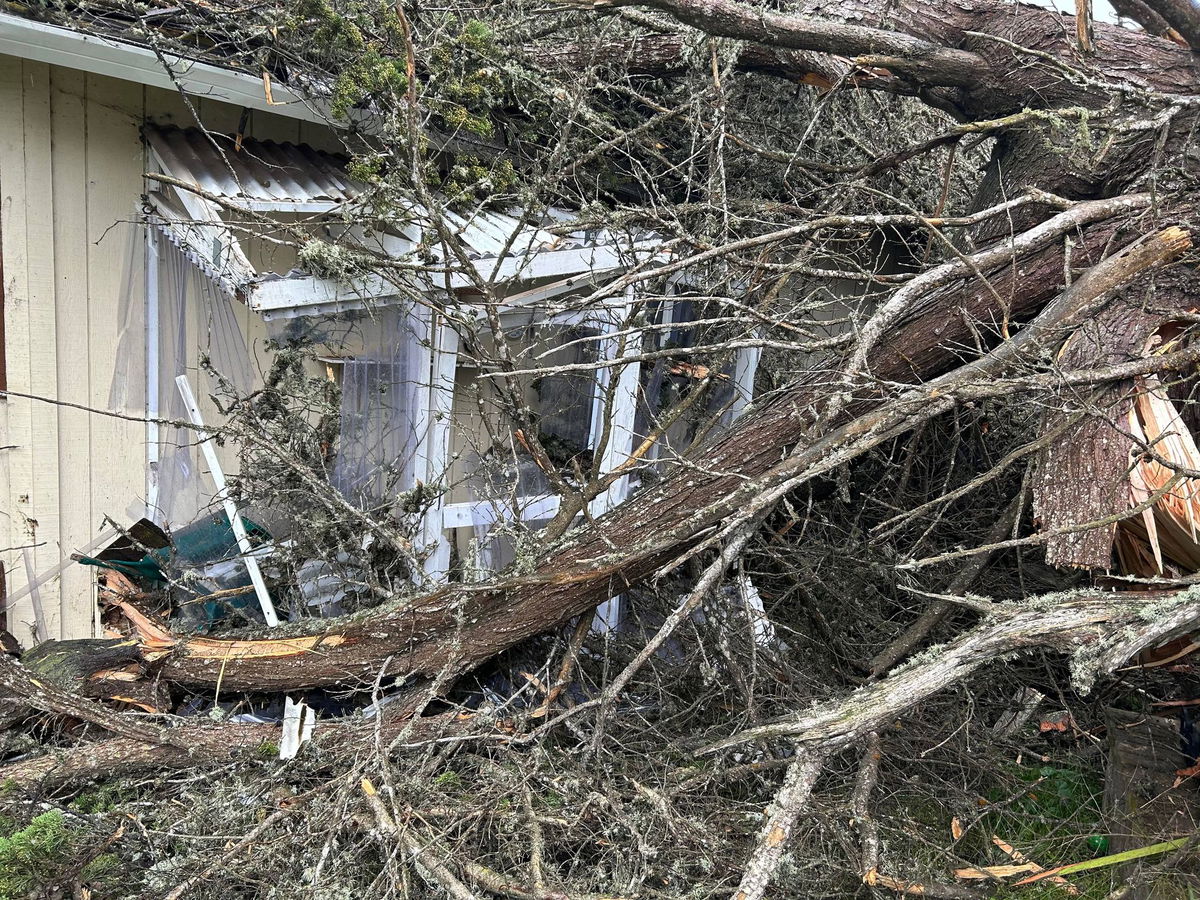 Police said no injuries were reported. The residence sustained moderate damages.
Please be cautious and avoid going outside.