Main Street reopened in Soquel after pipe failure led to flooding that washed it away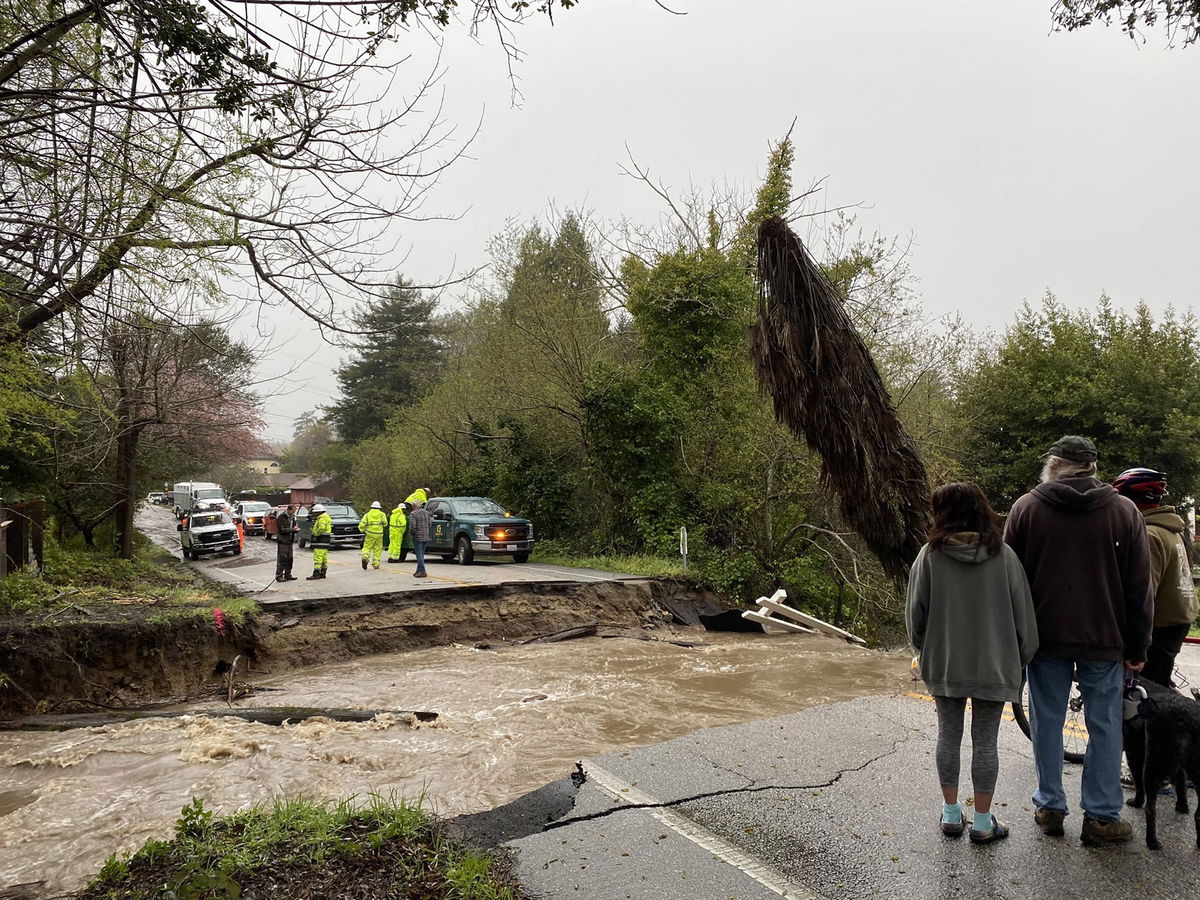 SOQUEL, Calif./ (KION-TV)- Main Street is now open after crews worked for more than 24 hours straight to fix it.
Friday's heavy rains pummeled Santa Cruz County, where about 700 residents in Soquel became trapped after a pipe failure led to severe flooding and the collapse of the one road linking the community to the rest of the region, according to Steve Wiesner, the county's assistant public works director.
Residents would have remained isolated had a news crossing not been made. This restored access to 450 homes.
"This is the one road that leads into town," resident Molly Watson said. "We are now an island."
"I've lived here my whole life, and I've never seen the creek go actually through the road," Soquel resident Nick Maleta told a Bay Area news station, and likened the powerful heavy rainfall to a tornado.
"All night long, you could hear, the water is so saturated right and the cottonwoods especially are so weak, you could just hear them tumbling all night long," Maleta said.
Soquel is one of the hardest-hit areas in Santa Cruz County, soaking more than 6.5 inches of rain in certain areas while widespread rainfall was about 2 inches, according to a report from the National Weather Service office in San Francisco on Thursday.