Best draft pick for each NBA team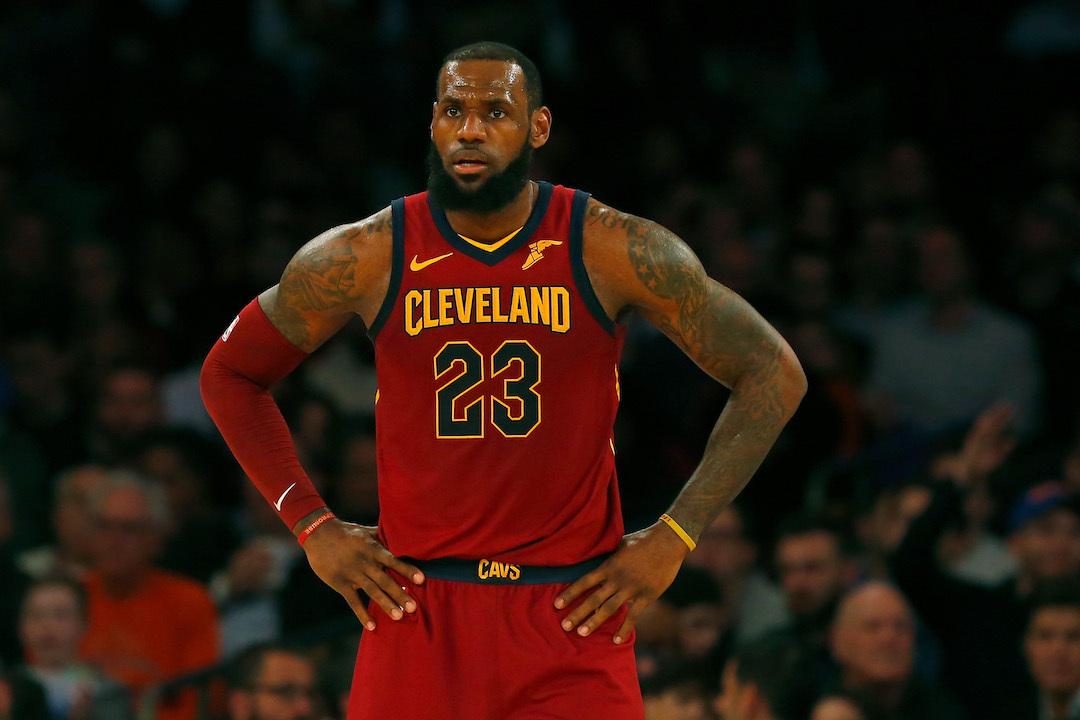 Jim McIsaac // Getty Images
Best draft pick for each NBA team
LeBron James of the Cleveland Cavaliers in action against the New York Knicks at Madison Square Garden on April 9, 2018 in New York City.
The NBA draft is a seminal moment for many incoming players. Putting aside competitive stakes, each young athlete's life is irreversibly altered by the fame and fortune that comes with being an NBA player. The exorbitant contract values ensure these players almost never have to worry about personal finances. Plus, these young guns get to play alongside some of their basketball idols for a living. With these high stakes, it's easy to see why the draft is so revered. 
Likewise, the fortunes of a city and franchise can be completely transformed by a draft pick. LeBron James, for instance, brought Cleveland its first sports championship in 52 years and was also reportedly worth hundreds of millions to the city's downtown economy. It almost goes without saying that Michael Jordan built the Chicago Bulls from the ground up into a championship team whose dynamic would reverberate through the decades.
With that in mind, Stacker compiled the best draft pick for each NBA team using data from Basketball-Reference.com. Players were ranked according to a formula that approximates their career achievements, career value, and play quality. The formula encompasses Basketball-Reference.com's Hall of Fame probability, career win shares, and value over replacement player, or VORP. For players drafted before data is available for VORP, half of the player's win shares were used in its place to calculate their Stacker score. 
Basketball Hall of Fame inductees were given a minimum of 60% for their Hall of Fame probability, indicating a worthy résumé for their time but not up to par with some modern players. Scores were normalized to 100 based on the scoring leader. Keep reading to see who's the top draft pick on your favorite team. 
Atlanta Hawks: Bob Pettit
– Stacker score: 57.6
– Second overall pick in 1954
– Played one season with Milwaukee Hawks and 10 seasons with St. Louis Hawks
– Career averages: 26.4 PTS, 16.2 REB, 3.0 AST
– Advanced statistics: 136.0 win shares
– Accolades
— 1958 NBA Champ
— 2x MVP
— 2x Scoring Champ
— Basketball Hall of Fame inductee
Boston Celtics: Bill Russell
– Stacker score: 65.8
– Second overall pick in 1956
– Played 13 seasons with Boston Celtics
– Career averages: 15.1 PTS, 22.5 REB, 4.3 AST
– Advanced statistics: 163.5 win shares
– Accolades
— 11x NBA Champ
— 5x MVP
— 4x TRB Champ
— Basketball Hall of Fame inductee
Brooklyn Nets: Bernard King
– Stacker score: 29.0
– Seventh overall pick in 1977
– Played three seasons with Brooklyn Nets
– Career averages: 22.5 PTS, 5.8 REB, 3.3 AST
– Advanced statistics: 75.4 win shares, 1.7 box plus/minus, 27.0 VORP
– Accolades
— 1984-85 Scoring Champ
— 4x All-NBA
— 4x All-Star
— Basketball Hall of Fame inductee
Charlotte Hornets: Alonzo Mourning
– Stacker score: 36.5
– Second overall pick in 1992
– Played three seasons with Charlotte Hornets
– Career averages: 17.1 PTS, 8.5 REB, 1.1 AST
– Advanced statistics: 89.7 win shares, 2.2 box plus/minus, 27.4 VORP
– Accolades
— 2006 NBA Champ
— 2x Def. POY
— 2x BLK Champ
— Basketball Hall of Fame inductee
Chicago Bulls: Michael Jordan
– Stacker score: 84.2
– Third overall pick in 1984
– Played 13 seasons with Chicago Bulls
– Career averages: 30.1 PTS, 6.2 REB, 5.3 AST
– Advanced statistics: 214.0 win shares, 9.2 box plus/minus, 116.1 VORP
– Accolades
— 6x NBA Champ
— 5x MVP
— 6x Finals MVP
— Basketball Hall of Fame inductee
Cleveland Cavaliers: LeBron James
– Stacker score: 100.0
– First overall pick in 2003
– Played 11 seasons with Cleveland Cavaliers
– Career averages: 27.2 PTS, 7.5 REB, 7.3 AST
– Advanced statistics: 255.1 win shares, 8.8 box plus/minus, 146.6 VORP
– Hall of Fame probability: 100.0%
– Accolades
— 4x NBA Champ
— 4x MVP
— 4x Finals MVP
— 2007-08 Scoring Champ
Dallas Mavericks: Dirk Nowitzki
– Stacker score: 72.4
– Ninth overall pick in 1998
– Played 21 seasons with Dallas Mavericks
– Career averages: 20.7 PTS, 7.5 REB, 2.4 AST
– Advanced statistics: 206.3 win shares, 4.5 box plus/minus, 84.8 VORP
– Hall of Fame probability: 100.0%
– Accolades
— 2011 NBA Champ
— 2006-07 MVP
— 2010-11 Finals MVP
— 12x All-NBA
Denver Nuggets: Carmelo Anthony
– Stacker score: 43.0
– Third overall pick in 2003
– Played eight seasons with Denver Nuggets
– Career averages: 22.5 PTS, 6.2 REB, 2.7 AST
– Advanced statistics: 108.5 win shares, 1.3 box plus/minus, 36.7 VORP
– Hall of Fame probability: 98.4%
– Accolades
— 2012-13 Scoring Champ
— 6x All-NBA
— 10x All-Star
Detroit Pistons: Bob Lanier
– Stacker score: 51.0
– First overall pick in 1970
– Played 10 seasons with Detroit Pistons
– Career averages: 20.1 PTS, 10.1 REB, 3.1 AST
– Advanced statistics: 117.1 win shares
– Accolades
— 1973-74 AS MVP
— 8x All-Star
— Basketball Hall of Fame inductee
Golden State Warriors: Wilt Chamberlain
– Stacker score: 91.1
– Third overall pick in 1959
– Played three seasons with Philadelphia Warriors and three seasons with San Francisco Warriors
– Career averages: 30.1 PTS, 22.9 REB, 4.4 AST
– Advanced statistics: 247.3 win shares
– Accolades
— 2x NBA Champ
— 4x MVP
— 1971-72 Finals MVP
— Basketball Hall of Fame inductee
Houston Rockets: Hakeem Olajuwon
– Stacker score: 63.1
– First overall pick in 1984
– Played 17 seasons with Houston Rockets
– Career averages: 21.8 PTS, 11.1 REB, 2.5 AST
– Advanced statistics: 162.8 win shares, 4.6 box plus/minus, 74.2 VORP
– Accolades
— 2x NBA Champ
— 1993-94 MVP
— 2x Finals MVP
— Basketball Hall of Fame inductee
Indiana Pacers: Reggie Miller
– Stacker score: 55.2
– 11th overall pick in 1987
– Played 18 seasons with Indiana Pacers
– Career averages: 18.2 PTS, 3.0 REB, 3.0 AST
– Advanced statistics: 174.4 win shares, 3.5 box plus/minus, 66.1 VORP
– Accolades
— 3x All-NBA
— 5x All-Star
— Basketball Hall of Fame inductee
Los Angeles Clippers: Adrian Dantley
– Stacker score: 47.1
– Sixth overall pick in 1976
– Played one season with Buffalo Braves
– Career averages: 24.3 PTS, 5.7 REB, 3.0 AST
– Advanced statistics: 134.2 win shares, 3.1 box plus/minus, 43.8 VORP
– Accolades
— 2x Scoring Champ
— 1976-77 ROY
— 2x All-NBA
— Basketball Hall of Fame inductee
Los Angeles Lakers: Kobe Bryant
– Stacker score: 66.5
– 13th overall pick in 1996
– Played 20 seasons with Los Angeles Lakers
– Career averages: 25.0 PTS, 5.2 REB, 4.7 AST
– Advanced statistics: 172.7 win shares, 4.6 box plus/minus, 80.1 VORP
– Accolades
— 5x NBA Champ
— 2007-08 MVP
— 2x Finals MVP
— Basketball Hall of Fame inductee
Memphis Grizzlies: Kyle Lowry
– Stacker score: 42.9
– 24th overall pick in 2006
– Played three seasons with Memphis Grizzlies
– Career averages: 14.6 PTS, 4.4 REB, 6.3 AST
– Advanced statistics: 108.1 win shares, 2.9 box plus/minus, 42.8 VORP
– Hall of Fame probability: 85.7%
– Accolades
— 2019 NBA Champ
— 2015-16 All-NBA
— 6x All-Star
Miami Heat: Dwyane Wade
– Stacker score: 53.8
– Fifth overall pick in 2003
– Played 15 seasons with Miami Heat
– Career averages: 22.0 PTS, 4.7 REB, 5.4 AST
– Advanced statistics: 120.7 win shares, 5.0 box plus/minus, 62.8 VORP
– Hall of Fame probability: 100.0%
– Accolades
— 3x NBA Champ
— 2005-06 Finals MVP
— 2008-09 Scoring Champ
— 8x All-NBA
Milwaukee Bucks: Kareem Abdul-Jabbar
– Stacker score: 98.9
– First overall pick in 1969
– Played six seasons with Milwaukee Bucks
– Career averages: 24.6 PTS, 11.2 REB, 3.6 AST
– Advanced statistics: 273.4 win shares
– Accolades
— 6x NBA Champ
— 6x MVP
— 2x Finals MVP
— Basketball Hall of Fame inductee
Minnesota Timberwolves: Kevin Garnett
– Stacker score: 74.7
– Fifth overall pick in 1995
– Played 14 seasons with Minnesota Timberwolves
– Career averages: 17.8 PTS, 10.0 REB, 3.7 AST
– Advanced statistics: 191.4 win shares, 5.6 box plus/minus, 96.9 VORP
– Accolades
— 2008 NBA Champ
— 2003-04 MVP
— 2007-08 Def. POY
— Basketball Hall of Fame inductee
New Orleans Pelicans: Chris Paul
– Stacker score: 76.1
– Fourth overall pick in 2005
– Played two seasons with New Orleans/Oklahoma City Hornets and four seasons with New Orleans Pelicans
– Career averages: 17.9 PTS, 4.5 REB, 9.5 AST
– Advanced statistics: 205.1 win shares, 7.1 box plus/minus, 96.1 VORP
– Hall of Fame probability: 100.0%
– Accolades
— 5x AST Champ
— 2005-06 ROY
— 11x All-NBA
— 9x All-Defensive
New York Knicks: Walt Frazier
– Stacker score: 50.7
– Fifth overall pick in 1967
– Played 10 seasons with New York Knicks
– Career averages: 18.9 PTS, 5.9 REB, 6.1 AST
– Advanced statistics: 113.5 win shares
– Accolades
— 2x NBA Champ
— 6x All-NBA
— 7x All-Defensive
— Basketball Hall of Fame inductee
Oklahoma City Thunder: Kevin Durant
– Stacker score: 65.1
– Second overall pick in 2007
– Played one season with Seattle SuperSonics and eight seasons with Oklahoma City Thunder
– Career averages: 27.3 PTS, 7.1 REB, 4.3 AST
– Advanced statistics: 161.9 win shares, 6.8 box plus/minus, 80.3 VORP
– Hall of Fame probability: 100.0%
– Accolades
— 2x NBA Champ
— 2013-14 MVP
— 2x Finals MVP
— 4x Scoring Champ
Orlando Magic: Shaquille O'Neal
– Stacker score: 66.0
– First overall pick in 1992
– Played four seasons with Orlando Magic
– Career averages: 23.7 PTS, 10.9 REB, 2.5 AST
– Advanced statistics: 181.7 win shares, 5.1 box plus/minus, 75.5 VORP
– Accolades
— 4x NBA Champ
— 1999-00 MVP
— 3x Finals MVP
— Basketball Hall of Fame inductee
Philadelphia 76ers: Charles Barkley
– Stacker score: 67.2
– Fifth overall pick in 1984
– Played eight seasons with Philadelphia 76ers
– Career averages: 22.1 PTS, 11.7 REB, 3.9 AST
– Advanced statistics: 177.2 win shares, 6.1 box plus/minus, 80.5 VORP
– Accolades
— 1992-93 MVP
— 1986-87 TRB Champ
— 11x All-NBA
— Basketball Hall of Fame inductee
Phoenix Suns: Steve Nash
– Stacker score: 49.6
– 15th overall pick in 1996
– Played 10 seasons with Phoenix Suns
– Career averages: 14.3 PTS, 3.0 REB, 8.5 AST
– Advanced statistics: 129.7 win shares, 3.0 box plus/minus, 48.2 VORP
– Accolades
— 2x MVP
— 5x AST Champ
— 7x All-NBA
— Basketball Hall of Fame inductee
Portland Trail Blazers: Clyde Drexler
– Stacker score: 58.2
– 14th overall pick in 1983
– Played 12 seasons with Portland Trail Blazers
– Career averages: 20.4 PTS, 6.1 REB, 5.6 AST
– Advanced statistics: 135.6 win shares, 5.4 box plus/minus, 70.2 VORP
– Accolades
— 1995 NBA Champ
— 5x All-NBA
— 10x All-Star
— Basketball Hall of Fame inductee
Sacramento Kings: Oscar Robertson
– Stacker score: 73.6
– First overall pick in 1960
– Played 10 seasons with Cincinnati Royals
– Career averages: 25.7 PTS, 7.5 REB, 9.5 AST
– Advanced statistics: 189.2 win shares
– Accolades
— 1971 NBA Champ
— 1963-64 MVP
— 6x AST Champ
— Basketball Hall of Fame inductee
San Antonio Spurs: Tim Duncan
– Stacker score: 74.6
– First overall pick in 1997
– Played 19 seasons with San Antonio Spurs
– Career averages: 19.0 PTS, 10.8 REB, 3.0 AST
– Advanced statistics: 206.4 win shares, 5.6 box plus/minus, 91.1 VORP
– Accolades
— 5x NBA Champ
— 2x MVP
— 3x Finals MVP
— Basketball Hall of Fame inductee
Toronto Raptors: Vince Carter
– Stacker score: 51.8
– Fifth overall pick in 1998
– Played seven seasons with Toronto Raptors
– Career averages: 16.7 PTS, 4.3 REB, 3.1 AST
– Advanced statistics: 125.3 win shares, 3.0 box plus/minus, 57.9 VORP
– Hall of Fame probability: 94.5%
– Accolades
— 1998-99 ROY
— 2x All-NBA
— 8x All-Star
Utah Jazz: Karl Malone
– Stacker score: 80.9
– 13th overall pick in 1985
– Played 18 seasons with Utah Jazz
– Career averages: 25.0 PTS, 10.1 REB, 3.6 AST
– Advanced statistics: 234.6 win shares, 5.1 box plus/minus, 99.0 VORP
– Accolades
— 2x MVP
— 14x All-NBA
— 4x All-Defensive
— Basketball Hall of Fame inductee
Washington Wizards: Walt Bellamy
– Stacker score: 49.8
– First overall pick in 1961
– Played one season with Chicago Packers, one season with Chicago Zephyrs, and three seasons with Baltimore Bullets
– Career averages: 20.1 PTS, 13.7 REB, 2.4 AST
– Advanced statistics: 130.0 win shares
– Accolades
— 1961-62 ROY
— 4x All-Star
— Basketball Hall of Fame inductee
---