Homeowner displaced after structure fire in Carmel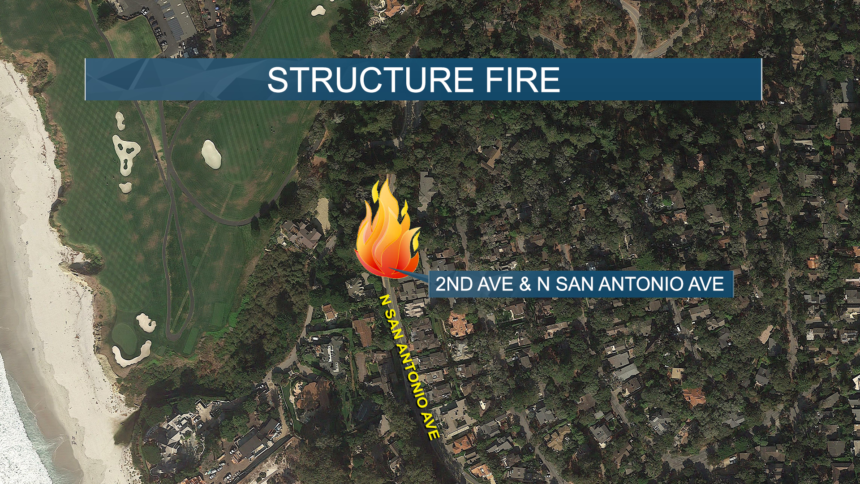 CARMEL BY THE SEA, Calif. (KION) A homeowner is displaced after a structure fire spread from the chimney into the attic of their home.
Monterey Fire Department Division Chief Justin Cooper said they got the call around 4 p.m. and found heavy smoke coming out of a chimney at a home on 2nd and San Antonio avenues.
The homeowner was at home during the time, but KION is told everyone is okay.
The home has extensive damage and is unsafe to occupy at this time.
The cause is still under investigation.