Father who drowned at Carmel River State Beach identified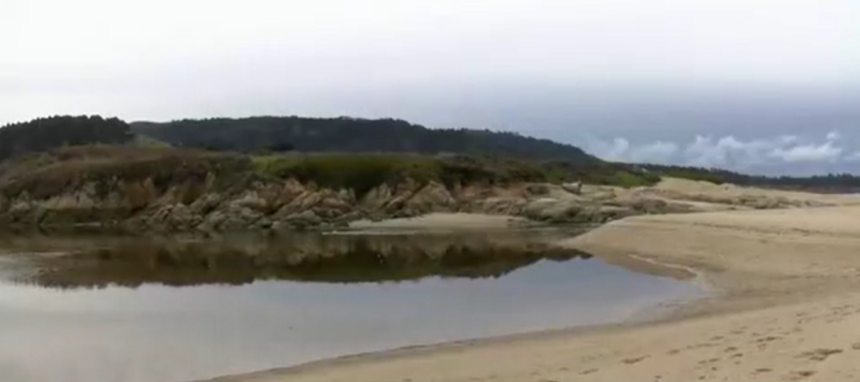 UPDATE: December 26, 2019
CARMEL-BY-THE-SEA, Calif. (KION) The Monterey County Sheriff's Department has identified the man who drowned trying to save his daughter at Carmel River State Beach as 53-year old Paul Lewis from Monterey County.
Cal Fire Assistant Chief George Nunez says a berm typically acts as a protective barrier separating the large lagoon where the girl was playing from the open ocean. But the berm wasn't there allowing sea water to rush into the lagoon and wash the girl out to sea.
Nunez says that is what happened to the 10-year old who was playing in the lagoon on an inflatable boat. Cal Fire and Coast Guard crews were able to rescue the girl, but officials say her father drowned when he jumped in the ocean to save her.
PREVIOUS STORY: December 24, 2019
A father has died after a water rescue operation to save him and his daughter at Carmel River State Beach, according to State Parks Superintendent, Eric Abma.
Abma says a 10-year old girl was playing on an inflatable boat in the lagoon when that was being washed out to sea when her father jumped into the water to try and safe her.
Lifeguards were able to retrieve the raft and save the female but were not able to find the father.
The Coast Guard sent a boat and helicopter to aid in the search. The CHP took part as well. Rough seas prevented the Monterey Sheriff's Department search team from taking part in the search.
At around 2:10pm Tuesday, the Coast Guard helicopter located the man in the water. They transported him to CHOMP where he was pronounced dead. Crews have yet to release his identity.
KION News continues to gather information on this story and we will bring you updates when they become available.