CDPH announces vaccine verification and testing policy for state and health employees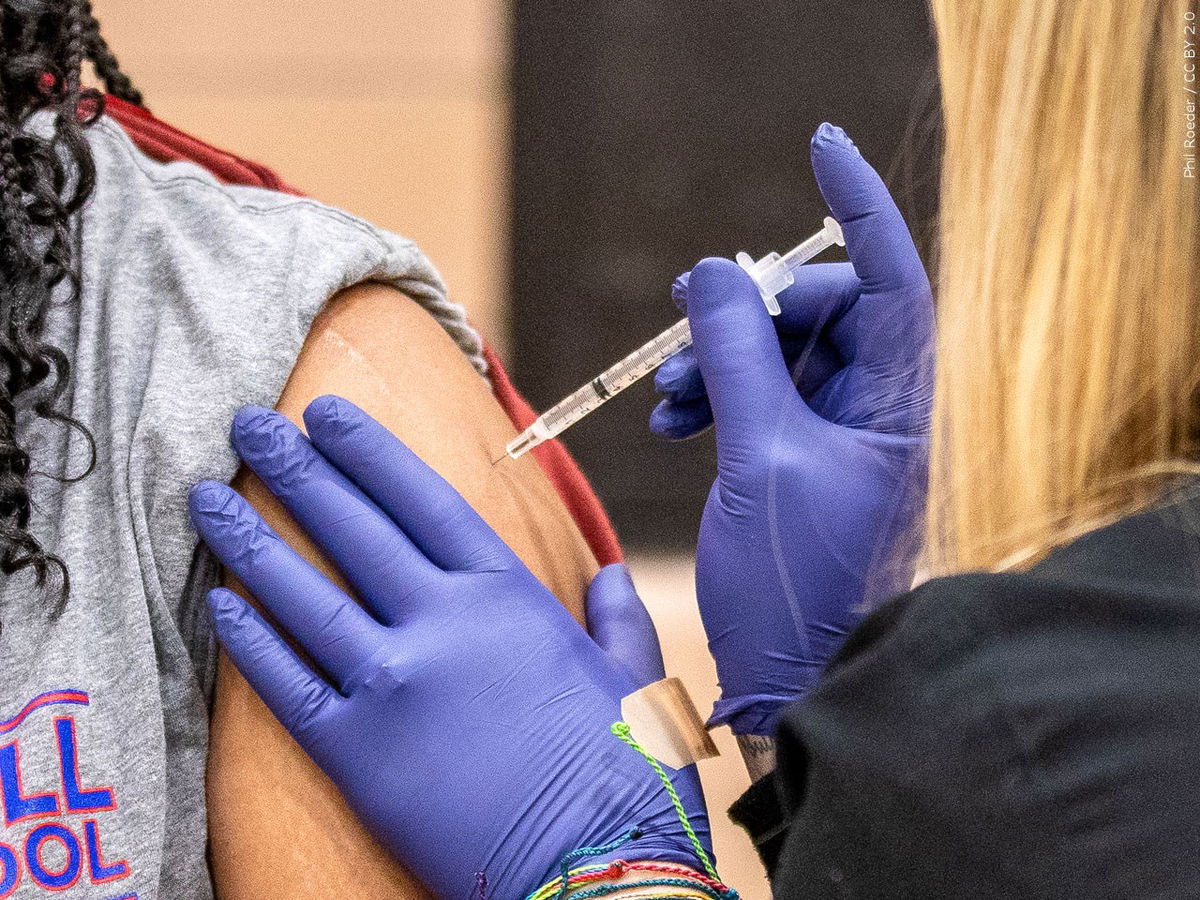 SACRAMENTO, Calif. (KION-TV) -- Starting August 2, all California state and health care workers will be required to show proof of full vaccination or be tested for COVID-19 at least once a week. This policy will also include employees at high-risk congregate settings like adult and senior residential facilities, homeless shelters and jails. In addition to weekly tests, unvaccinated individuals will need to wear appropriate Personal Protective Equipment.
"California is committed to vaccination, verification, and or testing on a weekly basis," said Governor Gavin Newsom.
Currently, state employees undergo a "self-attestation" process but starting August all health and state employees will be required to provide evidence of vaccination.
Dr. David Ghilarducci who represents both the San Benito and Santa Cruz counties said, it's important for healthcare workers to get the vaccine. He believes the number of healthcare workers who haven't gotten the vaccine is small.
"Some people have philosophical beliefs, some have political beliefs that they feel that perhaps they've already caught COVID, especially in a healthcare setting, you're more at risk for that and somehow you might be immune."
Some healthcare workers may have some sort of fear towards the side effects of the vaccine and others may have simply decided not to get the vaccine early on and find it hard to change their minds, he said.
According to Salinas Valley Memorial Hospital, 81% of their employees have been vaccinated. At Dominican Hospital they said 86% of employees have been vaccinated and 83% at Hazel Hawkins Memorial Hospital.
In a statement to KION, the California Nurses Association and the National Nurses United wrote in part, "We strongly believe all eligible people should be vaccinated while respecting the need for medical and religious accommodations."
Governor Gavin Newsom addressing a new policy live in a press conference Monday morning that would see a vaccine verification system for state health and other employees. It also calls for a testing mandate for such employees.
State health said the number of unvaccinated individuals with COVID-19 has spiked in recent weeks, with 14 out of 100,000 people contracting the virus that are unvaccinated.
The state says that number is much higher compared to those who are vaccinated, with 2 per 100,000 vaccinated individuals testing positive for the virus.
Hospitalizations also went up since May, which have increased from 900 back in mid-May to 3,000 this week.
The state says there will not be a vaccine mandate for now.
When asked if there will be a mandate, state health said "Employers can independently decide that their employees must be vaccinated in order to return to work. Some have done that, others have decided that they are going in another direction."