Three new projectile attacks, including incident near Las Lomas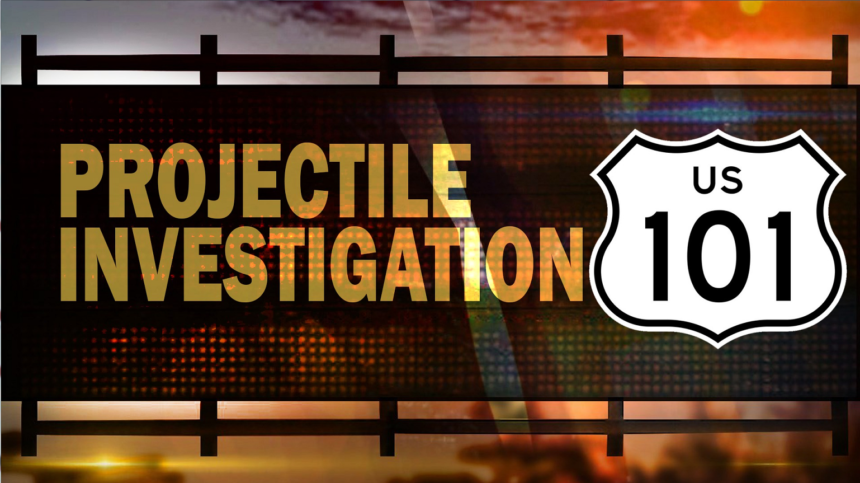 PRUNEDALE, Calif. (KION) UPDATE 12/31/19 10:46 p.m. Frustration is growing among drivers and locals after three more cars were hit by projectiles within the past few days.
The latest cars were struck along Highway 101 near San Miguel Canyon Road and San Juan road just last night.
But another vehicle was struck on Friday outside of the typical area of 101 and 156, also known as projectile ally.

The truck was hit on Hall Road near Las Lomas, which is about 6 miles off of Highway 101.

These latest cases now bring the total number of reported projectile incidents to 67.

Thankfully, no injuries were reported; however, we've seen cracked and shattered windshields in the past.

And locals say they hope something is done before the situation gets worse.
"I hope they catch these guys soon because someone's going to end up getting hurt bad," said Mike Gidding, an Aromas resident.
"I'm sure there's other issues that the law enforcement's dealing with, but it's something that needs to be addressed," said driver Daniel Lopez.
No suspects are in custody yet.
PREVIOUS STORY:
Three new cases in the ongoing projectile attack investigation are being confirmed by California Highway Patrol. This makes 67 total incidents since the projectile attacks began in February 2019.
The first new attack was on Friday, December 27th, at a location away from the now-infamous "projectile alley" of highways 101 and 156. The December 27th incident was on Hall Road, near Las Lomas. CHP tells KION that what they saw on scene confirmed it was connected to their ongoing investigation. The left side of the truck was hit, but there were no injuries.
There were two confirmed cases on Monday, December 30th. The left window of a car was hit on Highway 101 near San Miguel Canyon Road. Another car was hit in the windshield near San Juan Road. Both attacks happened at around 7:30 P.M.
CHP has been tight-lipped about their efforts to make an arrest in the projectile attacks, citing an ongoing investigation. However, they have said they have increased their presence in the area.
"We have significantly increased our patrol in the Prunedale area, 101, 156 areas. We are doing everything we can right now to try and locate whoever is responsible for these," said CHP Monterey Officer Chad Cavender.
Highway Patrol continues to ask drivers to keep their windows up when heading through that stretch of 156 and 101. If you get hit, CHP wants victims to turn on their hazard lights, call 911, and pull over as quickly as they can in a safe location.