Better Ask Barry: Are shaggy "Shelter in Place haircuts" the new norm?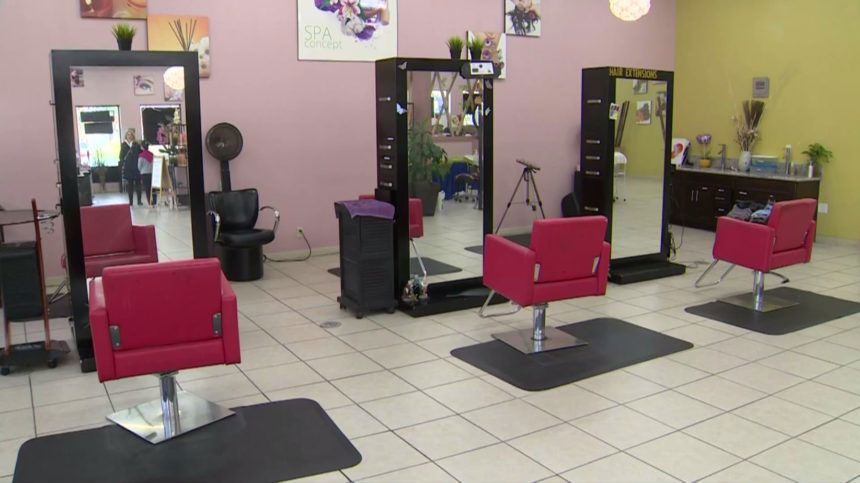 SALINAS, Calif (KION) Getting a haircut or manicure is no longer an option for most Americans. Barbershops and salons are closed due to the coronavirus pandemic and that is leading to a lot of bad hair days.
"My roots are coming in," complained Pam Wertheimer, who will be missing her salon appointment. "I could push it another week or two," she said.
Others are trying to do it on their own, with mixed results.
Pop singer Pink showed her attempt at a do it yourself haircut on an Instagram post titled "Haircuts and Drinking."

"I had an idea last night I can totally cut hair," she said. "What do you guys think - is this a good look?"

Stylists like Gabby Fishman are out of work during the shutdown. She decided to post a styling instructional video on YouTube.
There are a number of other tutorials out there, as well. The videos don't make Gabby any money. She just wanted to do something to help her clients.

"I understand they're going to be at home with their kids, they're going to need to cut their kids hair eventually. It's not about me, it's about them."

Gabby also says it's okay to go natural.

"We're going to be seeing a lot of roots, we're going to be seeing a lot of beards. Just get used to it."

"Get used to it" is advice that applies to a lot of things these days.
If you are confused about some of the rules, or a have a concern you'd like us to look into, contact Better Ask Barry by email, call (831) 784-6400, or visit our website at kion546.com.