Amazon delivery driver kidnapped in San Ramon, forced to withdraw money: police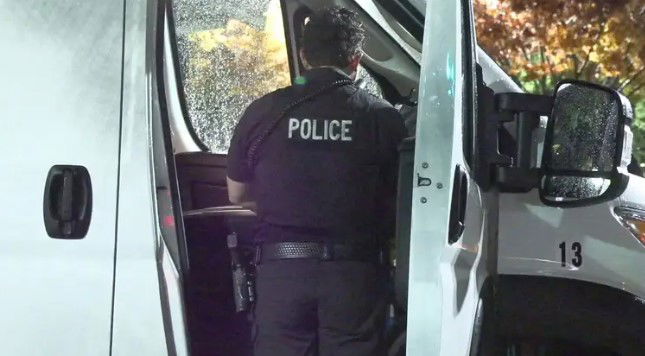 SAN RAMON, Calif. (KTVU/Aja Seldon) -- An Amazon delivery was kidnapped in San Ramon when two suspects forced him to drive to an ATM and withdraw money, according to police.
Officers were dispatched to a possible robbery and kidnapping around 4 p.m. on Saturday at a Bank of America, located at 3100 Crow Canyon Road, San Ramon Police Department Lt. Leysy Pelayo said. 
The Amazon driver told police that an SUV rammed into his work van, at which point, a man and a woman got out of their vehicle.
The pair then forced the delivery driver to take them to a bank in San Ramon and withdraw money from an ATM, he told police.
The two suspects then made the Amazon driver go to another bank in Dublin and tried to have him withdraw more money, but they were unsuccessful, police said.
The suspects fled the scene and left the Amazon driver behind.
Officers have not provided descriptions of the suspects or any further details.
In a statement, Amazon said that its driver is safe. However, the company declined to provide further details.