Floods, storms and fires displaced 20,000 children every day over past six years, UNICEF report finds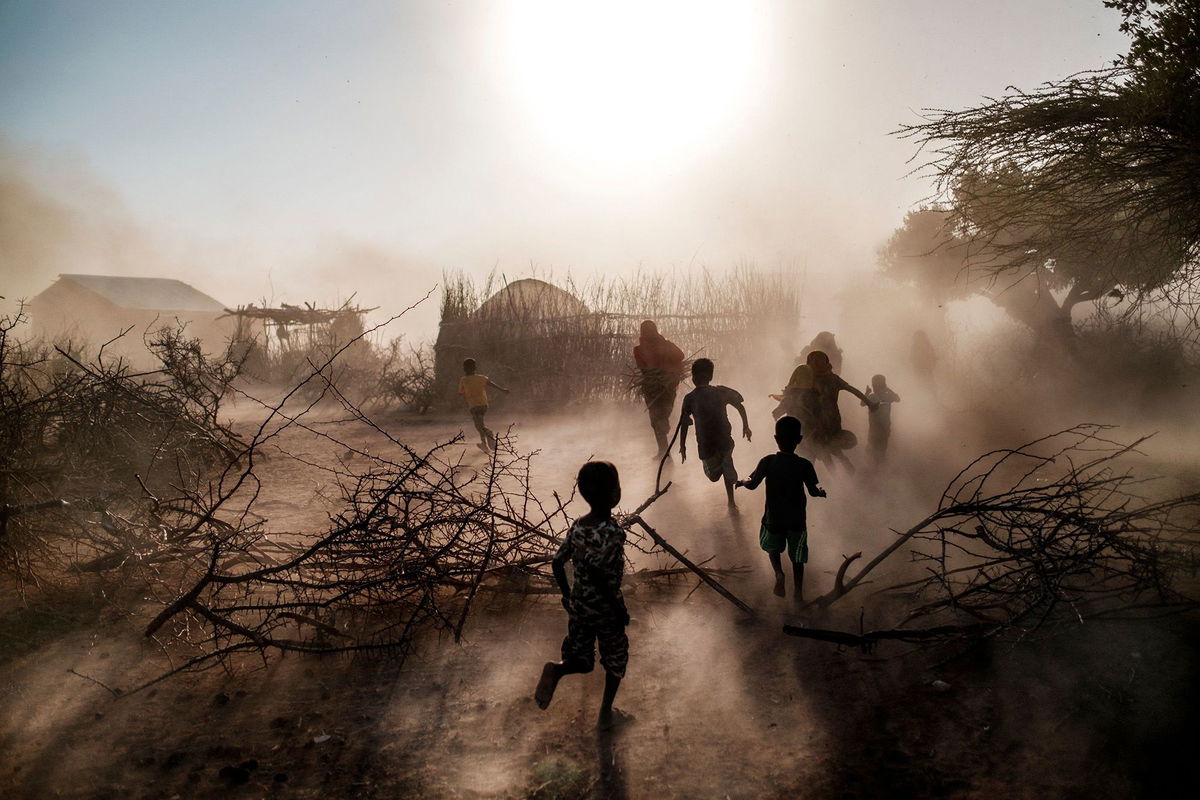 Originally Published: 06 OCT 23 09:47 ET By Rosa Rahimi, CNN
(CNN) — More than 43 million children have been driven from their homes by floods, storms, droughts and wildfires over the six years between 2016 and 2021, according to new data from UNICEF. That works out to 20,000 children displaced every single day due to extreme weather fueled by climate change.
The researchers found that floods and storms caused 95% of all child displacements recorded, with the rest due to drought and wildfires.
"It is terrifying for any child when a ferocious wildfire, storm or flood barrels into their community," said UNICEF executive director Catherine Russell, in a statement.
The report is the first of its kind, according to UNICEF. "Until now, children displaced by weather-related events have been statistically invisible," the organization said in a statement.
East Asia and the Pacific have been particularly affected. In 2020, Cyclone Amphan led to 1.5 million child displacements across India, Bangladesh, Myanmar and Bhutan. In 2021, Typhoon Rai caused 1.5 million child displacements across the Philippines, Palau and Vietnam.
By overall numbers of displacements, three countries dominated: the Philippines, India and China, where a total of 23 million children were forced from their homes and schools across the six-year period.
The location and geography of these countries make them prone to floods and storms, which are set to worsen as the climate crisis intensifies.
However, the report noted that all three countries implement preemptive evacuation plans, meaning children can be moved before a disaster hits, which may account for the higher numbers of displacements.
A different picture emerges when looking at the number of children displaced relative to the size of each country's population.
Storms in the small Caribbean island country of Dominica, which was devastated by Hurricane Maria in 2017, displaced 76% of the child population over the six-year period.
South Sudan and Somalia experienced the highest proportion of child displacement from flooding, with 11% and 12% of children having to flee their homes, the report found. Both countries implement far fewer evacuation plans, making children even more vulnerable, according to the report.
Meanwhile drought, particularly in Somalia, Ethiopia and Afghanistan has contributed to over 1.3 million children having to leave their homes. However these statistics are likely to be conservative, as there is less data available for slow-onset disasters like drought, the reported noted.
Wildfires in the US and Canada have also led to child displacement, and they are likely to cause larger-scale displacements in the future, the report found.
"For those who are forced to flee, the fear and impact can be especially devastating, with worry of whether they will return home, resume school, or be forced to move again. Moving may have saved their lives, but it's also very disruptive," UNICEF's Russell said.
Whether short-lived or long-term, displacement can amplify risks of exploitation, child trafficking and abuse, while also exposing children to malnutrition, disease and inadequate immunization, the report found.
The situation is poised to get worse. As the human-caused climate crisis accelerates, extreme weather is becoming more severe and more common.
With every additional 1 degree Celsius of warming, the global risks of displacement from flooding are projected to rise by 50%, according to research cited in the report.
"We have the tools and knowledge to respond to this escalating challenge for children, but we are acting far too slowly," Russell said.
The-CNN-Wire
™ & © 2023 Cable News Network, Inc., a Warner Bros. Discovery Company. All rights reserved.