Tobera Project recognizes and honors people working to preserve Filipino American history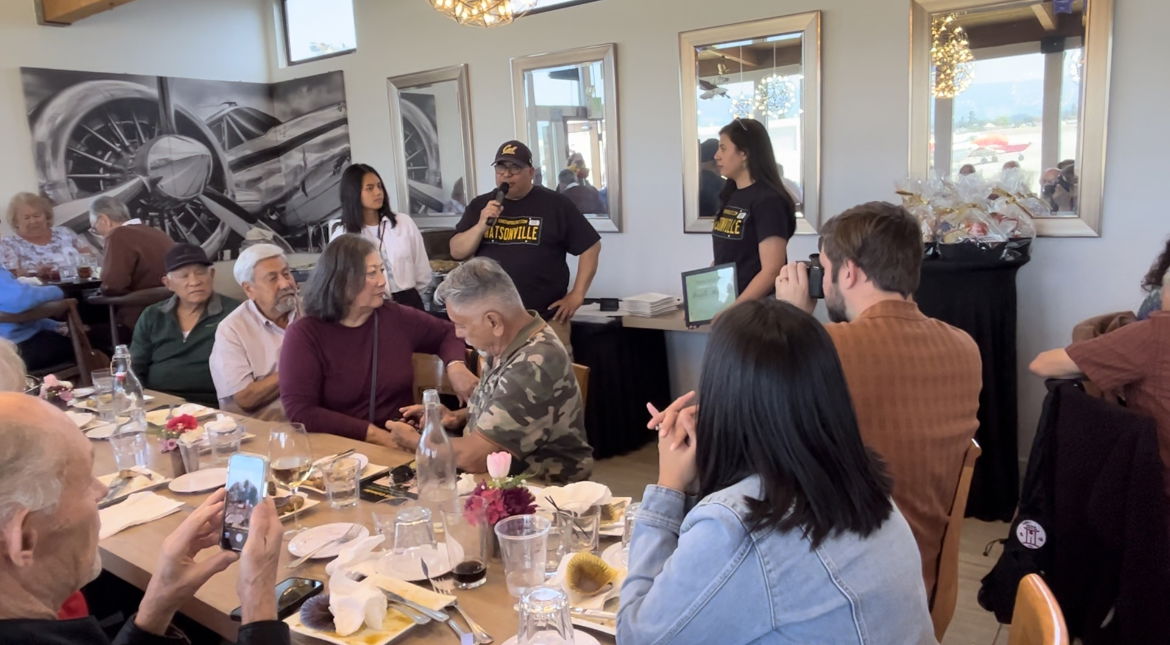 WATSONVILLE, Calif. (KION-TV)- Asian American and Pacific Islander Heritage Month may be over, but the Tobera Project in Watsonville is recognizing and honoring people who continue to preserve and expand their history.
At a gathering at Ella's on Saturday, it was announced Aptos High School senior Caitlin Bayaca's mural design would be placed on a 53-unit affordable housing apartment in Watsonville called the Tabasa Gardens. The art features Rosita Tabasa. One of the few Filipino business owners in Watsonville back in the 1930s. 
"I know how to use paint best," said Bayaca. "I just painted my own version of it. I added flowers and different elements from Filipino culture to it."
Eden Housing, Watnsoville Brilliante, and The Tobera project worked together to get the mural off the ground. Of those units, roughly half will be set aside for farm workers. Down the road, inside the Tabasa Gardens will also feature other Filipino art installations.
Also at the event, the Tobera Project also recognized high school senior Morielle Mamaril for her work and effort in expanding ethnicity within the Pajaro Valley. Mamaril will be heading to Cornell University in the fall.