Schools face teacher shortage as students return for in-person learning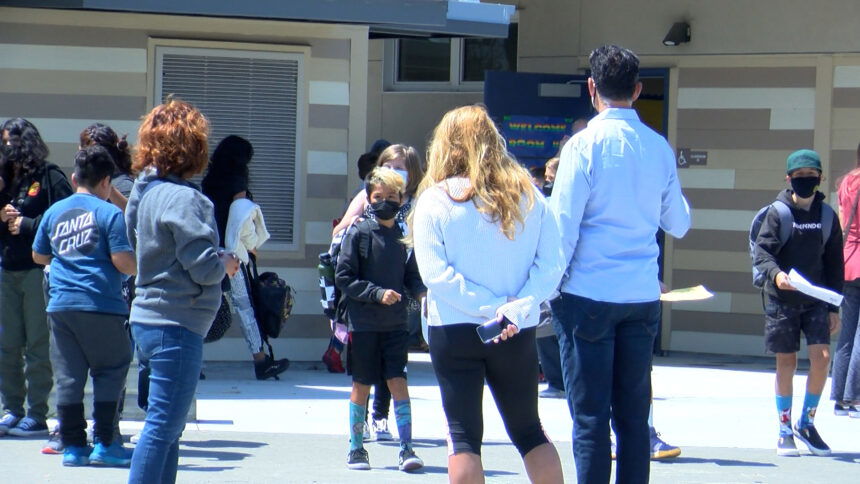 CENTRAL COAST Calif. (KION) Schools across are seeing a need for teachers and substitute teachers as students return to in-person instruction.
South Monterey County Joint Union High School District, Greenfield Union School District, and Soledad High School District are some of those schools.
" We have classes uncovered," said Steve Mcdougall, the VP for the California Federation of Teachers and staff for the Salinas Valley Federation of Teachers. "We don't even have enough substitutes to cover them. So the teachers that are already assigned to this site, are covering those classes on their preparation period."
The shortage is a result of a combination of factors: This includes baby boomers retiring, low salaries, and the high cost of living on the Central Coast, and also COVID.
"People retired early, or people got out of education. That felt that they were at risk working on a school campus in close proximity to large numbers of folks, students, and adults," said Mcdougall. "It's hard to find folks for not paying them enough."
In California, students are expected to complete around 180 days of school. But with limited teachers and substitute teachers, how can students get the best instruction?
Greenfield Union School District's HR Director Tina Martinez said, "The substitute teachers can be in a position for 30 days at a time for the most part. So unless we filled the position with a permanent teacher, we're looking at having a rotation of substitute teachers come in. Again when there's not a whole lot to pull from a lot of subs out there. It does make it a challenge."
The Greenfield District is sharing substitutes with other schools in South County which also creates a challenge, she said. This district along with other school districts wants more people to apply and help with the shortage.
"All of our positions, and pretty much all school districts in California are on EDJOIN," said Greenfield Union School District HR Manager Marcela Jones. "The requirement is a bachelor's degree and not too long ago, the commission actually waived the CBEST to a coursework option, because all California is suffering."
According to Mcdougall, there are not enough people enrolling in teacher preparation programs, statewide and nationwide to cover the shortage. Enrollment in these programs will also need to increase in order to mitigate the labor shortage in education, he said.