Mixed response over Blue Shield COVID-19 vaccine plan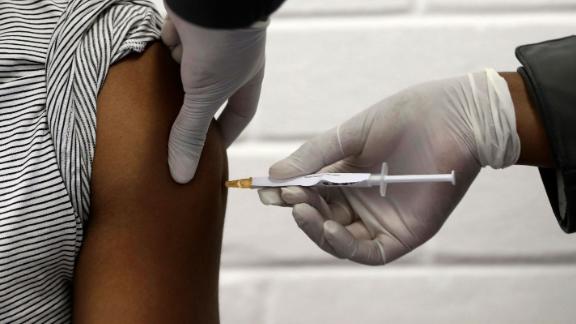 CENTRAL COAST, Calif. (KION) Central Coast health and local government leaders have mixed responses about Blue Shield's COVID-19 vaccine allocation and distribution plan.
Blue Shield of California signed a contract with the state to serve as a third-party administrator as part of an effort to accelerate the allocation and distribution of COVID-19 vaccines. Blue Shield will basically oversee the process.
Blue Shield will develop a vaccine allocation algorithm, or formula for the distribution of shots to providers that meet program requirements, such as capacity, data integration and equity.
The contract, made public Monday, indicates there will be a focus on equity, but doesn't state exactly what the algorithm is.
Public Health Officer Dr. David Ghilarducci, who works with San Benito County and Santa Cruz County's health departments, is hopeful this move will help with the organization and management of an otherwise varied and confusing process.
"When you have a lack of a system where sort of 58 counties are doing 58 different ways, that creates confusion, it creates mistakes, it exacerbates existing inequities, so I'm hopeful that a kind of statewide oversight like this would really make a big difference," Ghilarducci said.
On the other hand, Monterey County Supervisor Wendy Root Askew has some concerns about how equity will be upheld.
"The contract allows blue shield to determine the allocation algorithm for the vaccine and not knowing how that algorithm will be determined and if it does in fact prioritize high need communities like Monterey County that have high numbers of seasonal agriculture workers, who may or may not be included in our census population count, and a community like Monterey where we have high rates of people who are over the age of 65 and at greater risk of harm from COVID," Askew said.
According to the contract, the non-profit health insurance provider will build a statewide vaccine network of providers to administer the shots in geographical waves. The network will be broken up into three geographical waves: Monterey and San Benito counties are targeted to be in the second wave and Santa Cruz County in the third, according to an advisor with the California Department of Public Health.
Ghilarducci told KION the second wave, including Monterey and San Benito counties, will begin on March 3 and the third wave, including Santa Cruz County, will begin on March 14.
Dr. Ghilarducci said part of this will be a statewide sign-up system.
"If you are a Santa Cruz resident and you want to get vaccinated in Santa Cruz, you sign up on the state website, and then that website tells you where you can go and how you can get that done so it's kind of a one stop shopping rather than a long list of places to call around," Ghilarducci said.
The company promises a focus on an equitable distribution, stating in the contract that the agency will set a monthly goal for vaccinating certain percentages of disproportionately impacted populations and underserved communities.
Askew said the county is well-equipped to get the shots where they're needed most.
"Monterey County is prepared to distribute mass vaccines. All that we need is the product. All that we need is the vaccine to get it out to the community members who are waiting for this life saving vaccine," Askew said.
According to the contract, Blue Shield has a goal of administering 3 million shots per week by March 1 and 4 million by April 30, but that all depends on supply.
Click here to view the full contract: https://kion546.b-cdn.net/2021/02/Blue-shield-of-california-GovOps.pdf