Central Coast hospitals face record number of COVID-19 patients during Christmas Holiday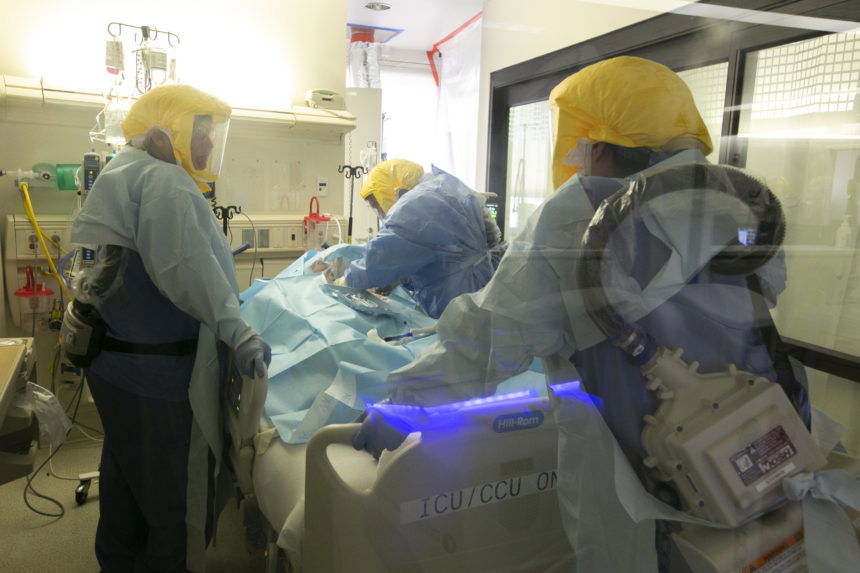 SANTA CRUZ, Calif. (KION) 233 residents of the Central Coast are currently in the hospital due to COVID-19. Hospitalizations have continued to spike since mid-November in the three counties.
Santa Cruz Deputy Health Officer Dr. David Ghilarducci tells KION that area hospitals are nearing disaster type care, which means hospitals could be faced with a decision about who will receive care.
"When you have a higher prevalence of disease in the community, and then you add gathering on top of that," Ghilarducci said. "It makes it much more risky than say gatherings, you may have gotten away with [for example] Fourth of July and nobody got sick."
Dominican Hospital in Santa Cruz said its ICU has reached capacity at times in the recent weeks, but its surge planning added more beds, so no patients have needed to be transferred.
"Should that need arise, we have close collaborations with other health care partners locally to ensure everyone receives the care they need," Dominican Hospital President Nanette Mickiewicz said.
Ghilarducci predicts the next four weeks could be the darkest days of the pandemic, but that can be reversed by not gathering and wearing masks this Christmas holiday.
"I can't emphasize to the public enough: This is not the season to visit. This is the season to kind of sit back and we've got a vaccine on the horizon, do not get sick. Do not get your parents sick. Do not get your grandparents sick."
High numbers of COVID patients means less room for other medical emergencies, and hospitals out of the area are experiencing the same level of surge.
"This is about our community being as self reliant as possible," the deputy health officer said. "We're kind of on our own when it comes to this, so it's a scary time."
If hospitals reached that disaster care level, Ghilarducci says priority is strictly based on how dire a patients situation is.