Ballots left to count on the Central Coast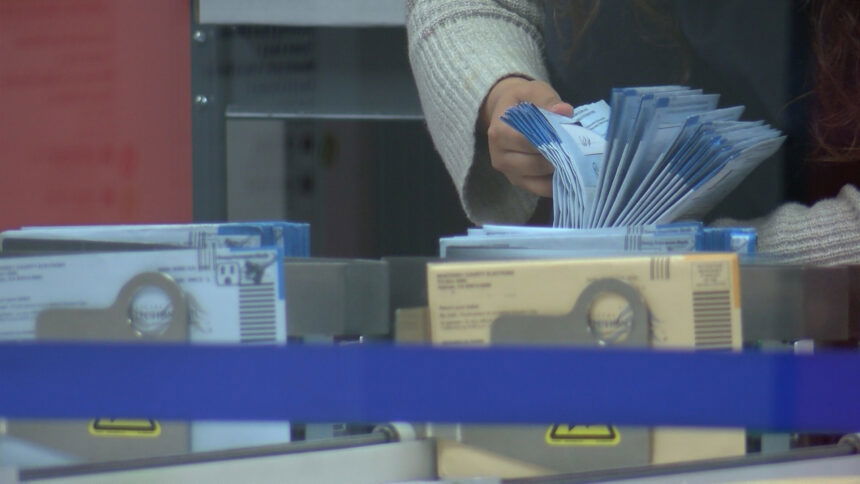 Monterey County
Monterey County election officials say that results have not been released for about 41,000 ballots. The first update since Tuesday is expected between 5 and 7 p.m. Friday.
Santa Cruz County
Santa Cruz County election officials say the results of about 3,500 ballots have not been released yet, but the next batch of results is expected Monday. It is expected to include 1,500 to 2,000 ballots.
County officials shared the reason why they say there will not be an update today.
"There was an issue with reporting the write-in votes, and that has to be corrected before we can continue to count the outstanding ballots."
San Benito County
In San Benito County, results from about 2,600 ballots have not been released yet, but a new batch was issued at 4:30 p.m. Friday.
As of Friday at 5:15 p.m., county election officials said they had a total of 3,974 unprocessed ballots, and those included 2,911 vote-by-mail ballots, 72 conditional voter registration ballots, 24 provisional ballots and 967 ballots that were damaged, unreadable or challenged.