Driver in deadly Spreckels crash charged with vehicular manslaughter, DUI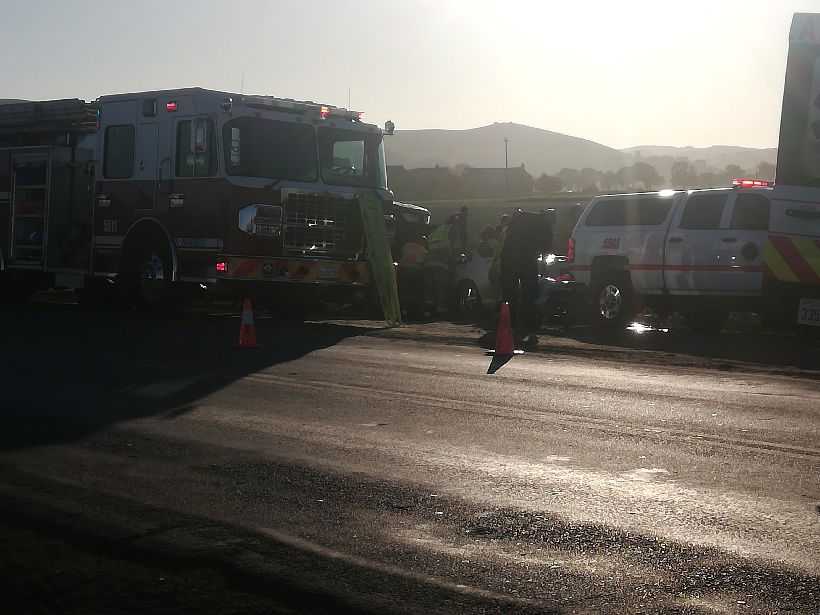 SPRECKELS, Calif. (KION)
UPDATE 10/15/2020 1:20 p.m. A driver is facing vehicular manslaughter, DUI and other charges after a crash in Spreckels Wednesday. The female passenger in the vehicle died at the scene.
The driver, identified as 41-year-old Frank Albino Campos of Los Banos, is still being treated for injuries at Natividad. The California Highway Patrol said Campos had to be extricated from the vehicle.
Campos will be arrested and charged with gross vehicular manslaughter while intoxicated, DUI for drugs that caused injuries to others, possession of a short-barreled or sawed off shotgun and being a felon in possession of a weapon. He was reportedly speeding when the vehicle swerved and crashed into a parked tractor.
PREVIOUS STORY: The California Highway Patrol is responding to a fatal incident in Spreckels.
KION has learned that two people were in a vehicle that was allegedly speeding when it swerved and crashed into a tractor parked near the road.
One person in the vehicle has been hospitalized and the other person has died.
The crash happened just east of Spreckels Elementary School at around 4:30 p.m.
Hatton Road is closed in both directions.