Guard station destroyed, 3 firefighters injured in Dolan Fire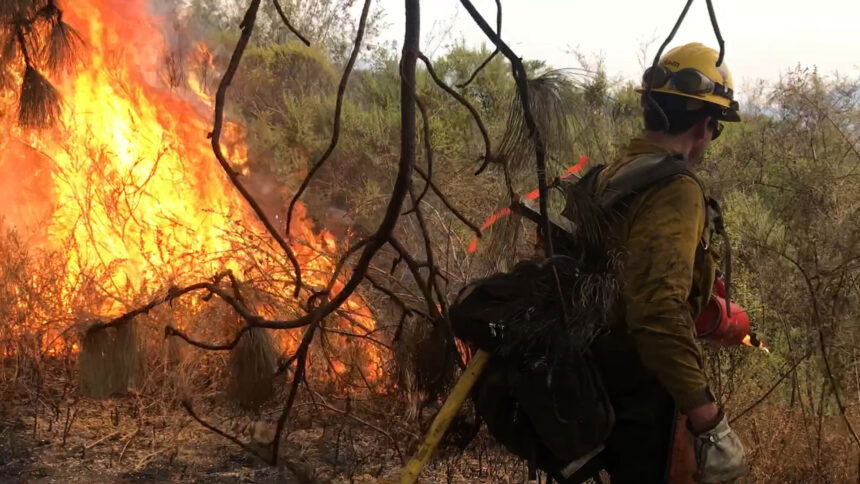 BIG SUR, Calif. (KION) Deep in the Santa Lucia Range, the firefight continues south of Big Sur. In a short 24 hours the Dolan Fire has nearly doubled in size. The fire now spans 73,089 acres and is 40% contained.
"A lot of the growth was due to high temperatures and low relative humidity. It was hot, dry and windy. What we saw was some extreme fire danger," said Dolan Fire Spokesperson, Jacob Welsh.
Far up Nacimiento-Fergusson Road is where Welsh said the fire burned out of the control, Tuesday morning. It's there that a Los Padres National Forest Guard Station was destroyed. At the time, 14 firefighters were assigned to the area to protect the station from the flames.
"There were 14 firefighters that deployed fire shelter last night in that area. When you deploy fire shelter that is a last chance for survival. You take the fire shelter out of your pack and crawl into it," said Welsh.
Three firefighters were injured and flown to Fresno Regional Hospital for treatment. All inhaled smoke and endured burns. One firefighter is said to be in critical condition.
783 other personnel are still working on the front lines. Some are protecting structures near Limekiln State Park. Buildings at the park have been covered in a fire resistant wrap.
Welsh said crews are doing their best with the resources available. "We have a lot of competition. There are fires throughout the nation. We do our best to get all the crews and resources we need to do what we need to do," said Welsh.