Central Coast gyms start to reopen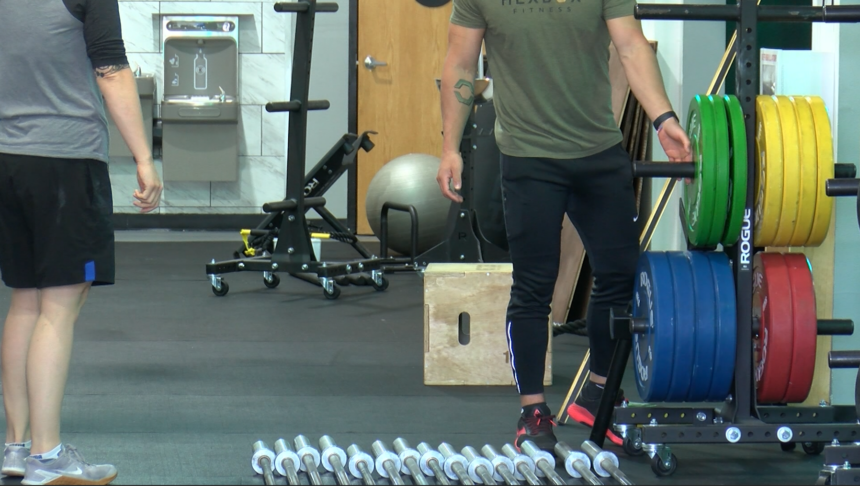 SEASIDE, Calif. (KION) For many people, at home workout routines have become the new normal over the past several months. But as gyms reopen, different protocols will be enforced which will make for a new workout experience.
Hexbox Fitness in Seaside is back open and already helping people with their fitness goals. For smaller fitness studios like Hexbox Fitness, they've had to get creative with their layout and placement of equipment. The workout equipment has been spaced out to ensure people are keeping their social distance while working out.
The check-in system will be different too. All guests will get their temperature checked as they arrive and the check-in process will happen through a touchless system.
The big question about the mask rule is: Are you supposed to workout with a mask?
"Masks are only required upon entrance and exit of the building, they are only highly recommended during a workout itself. So, we plan on following those guidelines to the T as far as requiring masks upon entrance and exit and then also anywhere in the lobby," says Alec Abend, the co-founder of Hexbox Fitness in Seaside.
Instructors tell KION they are anticipating something similar to a new years resolution rush now that the doors have opened back up. Abend tells KION coaches and staff will be retrained on social distancing protocols. Instructors have also reduced their class sized from 16 to 12.
Additional classes have already been added to meet the high demand of people heading back to the gym.