Banks adjust to new normal with masks and identification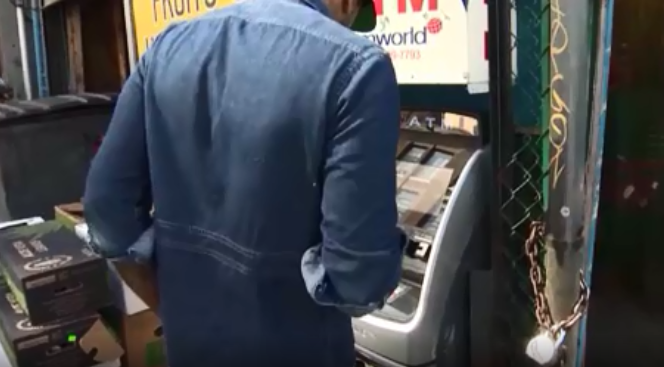 SALINAS, Calif. (KION) - Wearing masks to the bank has become something we almost never would have expected. But a local credit union feels like they're doing the best they can when it comes to social distancing and identifying people in masks.
For Central Coast Federal Credit Union in Salinas, masks in the bank has become a new normal.
"I guess like most businesses we've been learning as we go, trying to figure things out and making sure our members and our staff are protected as they possibly can," says Bruce Adams VP of Central Coast Federal Credit Union.
Complete with social distancing signs… they've also installed plexiglass between the tellers and customers for extra protection. The coin machine is currently out of service to limit the amount of touch spots in the bank.
"We tend to stay with the recommendations of the CDC and the Monterey county health so we are requiring masks unless there's a breathing problem or some other issue," says Adams.
Adams says about 99% of bank customers are abiding by the face covering rule ordered by the county. There are moments where they may ask you to take off your mask quickly to confirm your identity.
"We train our tellers if they're not feeling quite right about it.. if they feel like there's a safety issue, they can ask to have the masks removed temporarily," says Adams.
We talked to Monterey Credit Union off camera and they have a very similar approach to identifying people with masks.
Meanwhile, Adams says there were many conversations about this very topic at the beginning of the pandemic.
"With a local financial institution it's even more challenging because our mission is about connecting with people on a human level so this have thrown a little bit of a wrench in our business plan but all in all I think we're doing a good job," concludes Adams.