YMCA adds "essential workers" child care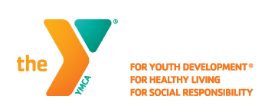 CENTRAL COAST, Calif. (KION)
The Central Coast YMCA is adding an "essential workers" childcare program at many of its locations.
The YMCA has been closed due to the "shelter in place" orders. However, they are now "aligning with our community partners to serve parents who must work including health care workers, first responders and all "essential" employees in our community. Our facilities and resources will be used to provide crucial child care for the children of those essential workers."
A release from the YMCA says there will be a "limited" number of openings.
They are offered on a daily or weekly basis and are first come, first serve.
8:30am -5:30pm for $35 /day or $175/ week
Extended hours are 6:30am -7:45pm for $50/ day or $250/ week
TK* to 8th grades (*must be potty trained)
STEM, Homework Time and Y KidFit exercise are part of the camp curriculum
If you fall into an "essential worker" category, the YMCA asks that you call your local location.
According to their website, the locations offering the "essential workers" program are Watsonville, Salinas, Hollister, and Monterey