Police: Man forces open locked door of business because he did not agree with it being closed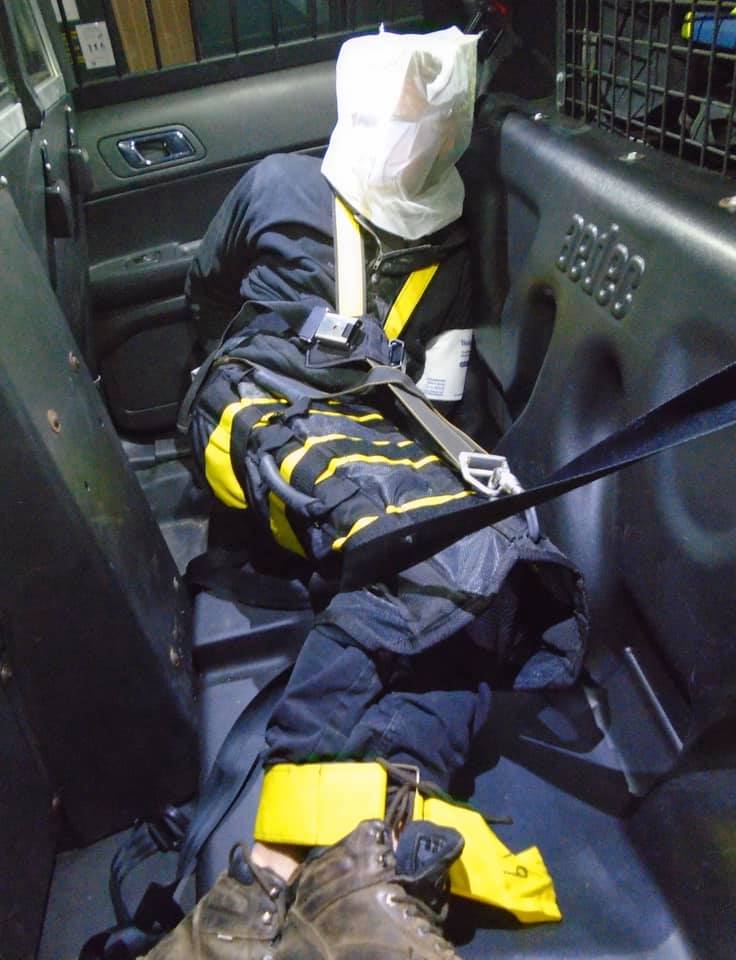 SCOTTS VALLEY, Calif. (KION) A man was arrested after Scotts Valley police said he forced open the locked door of a business closed during the Shelter in Place in Santa Cruz County.
Officers responded to the business where employees said the suspect forced the locked door open and started arguing with them because he did not agree with them being closed during the coronavirus Shelter in Place. It was also reported at first that he had a knife.
When police found the suspect, Jonathan Zack, officers said he told them that he refused to be taken back to jail. He then reportedly starting kicking and struggling with officers to keep them from getting him into the vehicle for transport.
Once officers made sure he was secure and uninjured, Zack was taken to the Santa Cruz County jail and booked on burglary, resisting arrest DUI with priors and driving on a suspended license charges.
When asked about what is covering Zack's head in pictures, police responded that it is a mesh barrier to prevent the movement of fluid from spitting.