Man wanted in connection to Tulare shooting arrested in Santa Cruz County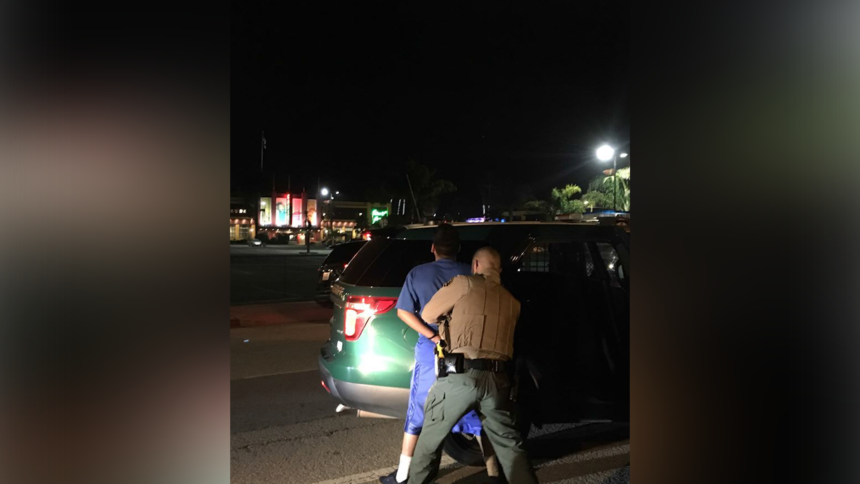 SANTA CRUZ COUNTY, Calif. (KION) The Santa Cruz County Sheriff's Office arrested the suspect in a Tulare attempted homicide Wednesday.
The man, 19-year-old Jose Luis Aguilera-Alvarez, is the suspect in a shooting that happened in Tulare on Oct. 19.
Around midday on the 19th, Tulare officers responded to a report of a shooting near O Street at King Avenue. When they got there, they found a man who said he had been shot while sitting in his vehicle. Police said stray bullets also hit a nearby apartment and went through the window of a room where a small child was sleeping.
The suspect vehicle was described as a gold Cadillac, and a partial license plate was given. Later that day, an officer saw a vehicle that matched the description. The officer coordinated with other officers, and they were able to contact four people associated with the vehicle. Police said one of the four had a semi-automatic handgun that appeared to be the same caliber as the one used in the shooting, but police do not know yet if it is the same gun.
The four people were arrested and taken to the Tulare Police Department for booking and interviews.
During the investigation, police said they found that the primary suspect was Aguilera-Alvarez, and he was not in the vehicle officers stopped. They served a search warrant at Aguilera-Alvarez's home a few days later, but he was not home and had not been seen since. A judge signed an arrest warrant and put him in the National Crime Information Center system.
On Wednesday, months after the shooting, the Santa Cruz County Sheriff's Office arrested Aguilera-Alvarez for an unrelated incident. He was transported to the Tulare County Jail where he is being held without bail on attempted murder, reckless discharge of a gun and child endangerment charges and gang allegation enhancements.