Part of southbound Highway 17 closed two nights for paving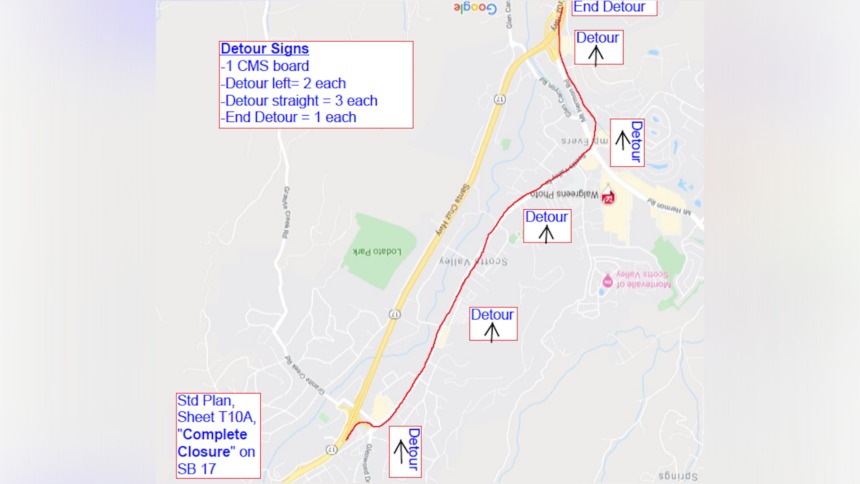 SANTA CRUZ COUNTY, Calif. (KION) Southbound Highway 17 from Granite Creek Road to Mt. Hermon Road will be closed for two nights starting Wednesday night.
The highway will be closed from 10 p.m. to 5 a.m. for paving. Work is expected to be finished by 5 a.m. Friday morning. There will be a detour leading from the Granite Creek Road off-ramp to the Mt. Hermon on-ramp during that time.
Caltrans said drivers can expect delays of 10 to 15 minutes.
Northbound Highway 17's standard lane closure will continue. That closure will be in effect between Tuesday night and Friday morning from 8 p.m. to 5 a.m.
Anyone with information can call the Caltrans District 5 Public Affairs Office at 805-549-3318.