Worker killed during repair accident in Salinas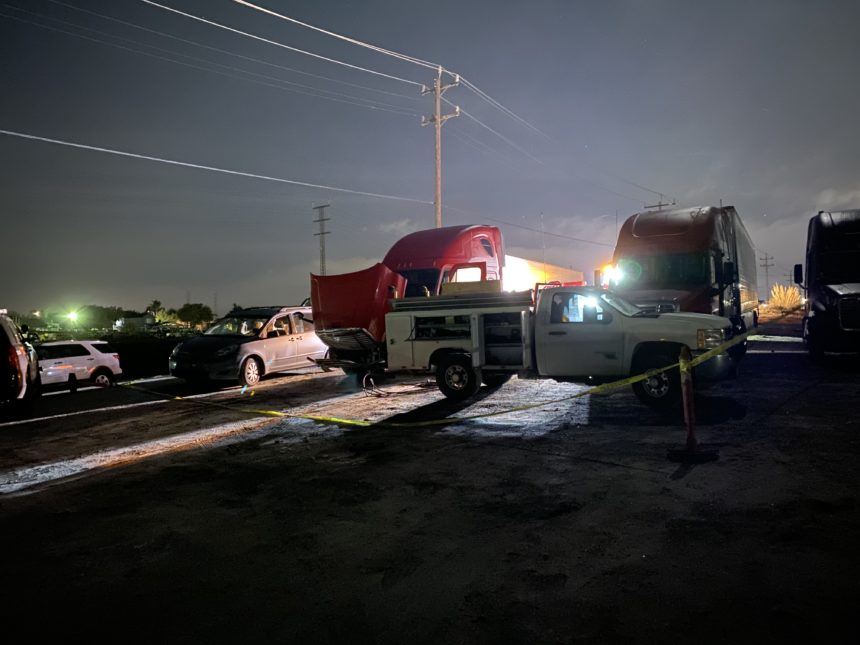 SALINAS, Calif. (KION)
UPDATED 12/9/19 10:09 p.m.
A 31 year-old man from Soledad was killed in an industrial accident at a Salinas semi truck yard Monday.
Detective Randal Dyck with the Coroner's office said the vehicle came off the jack stand and fell onto the mechanic.
Dyck told KION the man was found by someone after the accident and thinks he was alone at the time.
There are dozens of semi trucks and trailers in the yard where the accident happened.
KION spoke to a mechanic near the scene tonight who wouldn't go on camera, but he says this is a reminder for him to be careful on the job, especially when working long hours.
Salinas Police said it doesn't appear as though this was a crime.
ORIGINAL STORY:
A person was killed in an industrial accident on West Lake Street, Monday, according to the Salinas Police Department.
SPD tells KION it does not appear there was any sort of crime during the incident Monday afternoon.
Police say the victim was in the process of repairing a large truck when there was "some sort of" mechanical failure or operator error which crushed the worker.
This is a developing story.