Central Coast prepares for Thanksgiving with potential power outages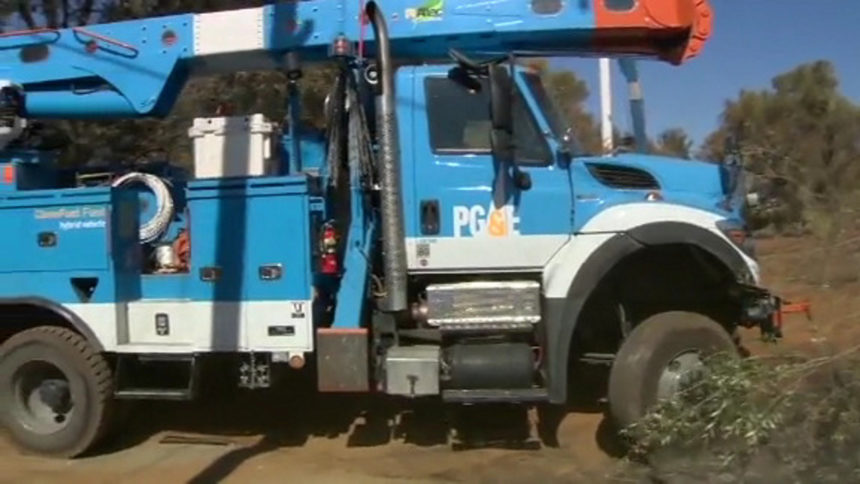 MONTEREY, Calif. (KION) Rain, hitting the Monterey Peninsula once again on Wednesday.
Driving through Carmel, you do not see a lot of damage from last night's stormy weather. But many residents are just waiting for the lights to go out.
"I used to live in Big Sur and it was much worse because they wouldn't get the trees off the road for a while," said Doris Smith, a Carmel resident. "Carmel has gotten a little bit better in the last few years except for last year."
The extended power outages last storm season are still fresh in the minds of Carmelites. Days without power in February earlier this year, howling winds and the threat of trees crashing into their homes.
"I had candles and had to throw away some food, but that's what happens with high winds here. Luckily, no trees fell on my house," said Smith.
"Lost power yesterday. It's still not on. We just got some pre-made food, hoping to put it in the fridge and have it not be bad before tomorrow," said Claire Eagle, a Carmel Valley resident.
Many in the area are preparing for the holiday with families and friends coming over on Thanksgiving Day. But the potential for more power outages means the turkey might have to sit for a bit.
"We don't know what we're going to do. We have a… our stove top is gas, so we could possibly like light something on the gas," said Eagle.
PG&E says they are anticipating more outages Wednesday night. They have 18 repair crews on standby, along with 30 assessment personnel and 40 vegetation crews in case trees collapse.
"We're making sure we put forth every effort to get folks back up and running should there be any issues," said Tamar Sarkissian, a PG&E spokesperson. "You're going to be seeing lots of blue trucks out and about. It's all hands on deck."
Whatever happens, residents say they are ready to make the best of it.
"Maybe go to the movies when it's out, you know, or a restaurant. That's for sure," said Smith.
PG&E says have flashlights and radios with fresh batteries ready in case of a power outage. Also, if you see any downed power lines, never go near or touch them.