Police looking for suspect in Hollister hit-and-run crash, shoplifting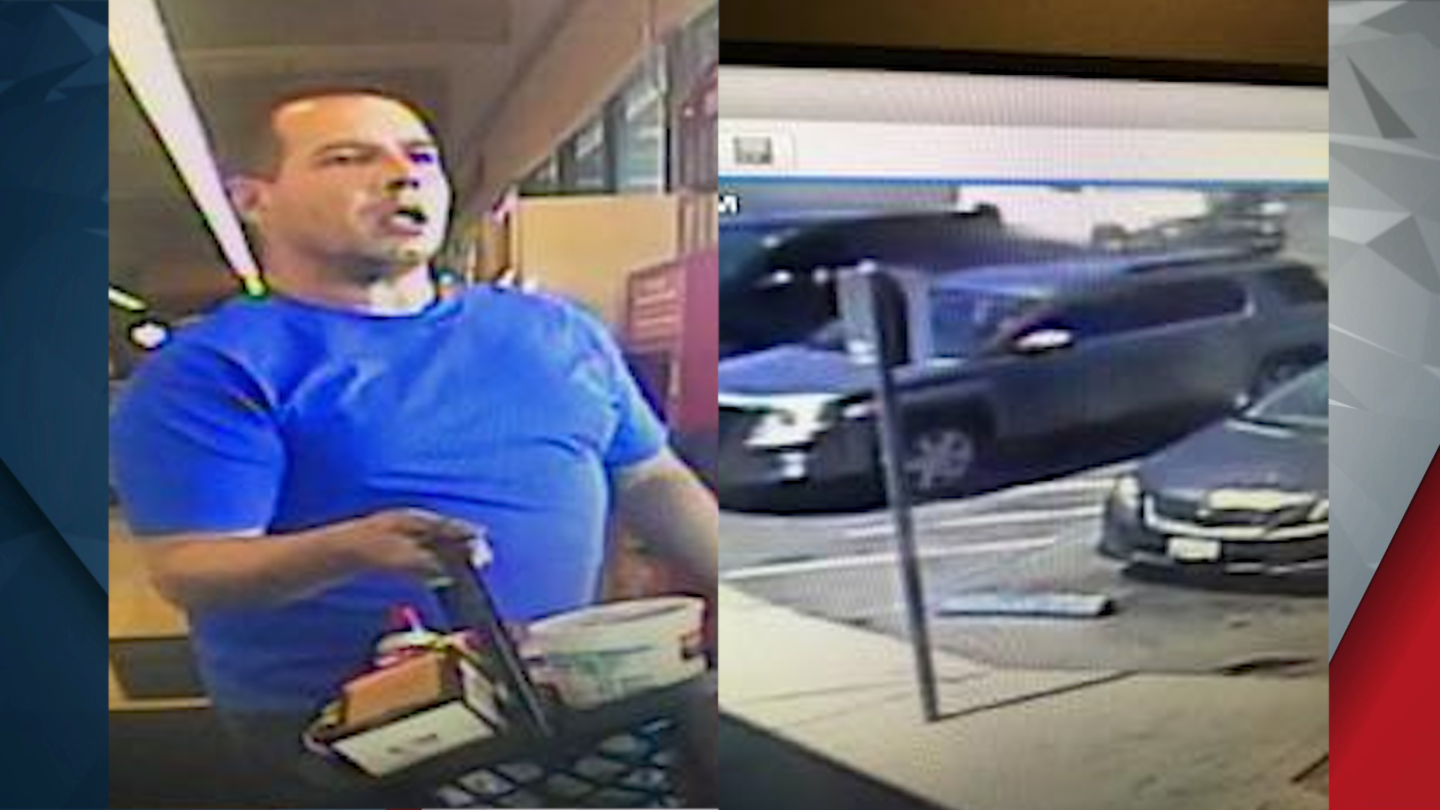 Hollister police are looking for a man suspected of shoplifting from a Safeway before a hit-and-run crash.
Police said on Sept. 2 at around 1:40 p.m., they responded to a report of a hit-and-run crash near the Safeway store on Tres Pinos Road. When officers got there, they said they found that there was a crash and a man involved had shoplifted items from the store.
During the investigation, police found that the man pictured had taken items from the store. Officers said after taking the items, he got into a silver, mid-sized SUV and left. Police said he then hit another vehicle before leaving the parking lot.
Police have tried to identify the suspect, who is pictured above, but are now asking for the public's help.
Anyone with information is asked to call Officer Rudy Rodriguez at 831-636-4330.
KION 2019