CBS: Debate commission considering cutting off microphones if candidates break rules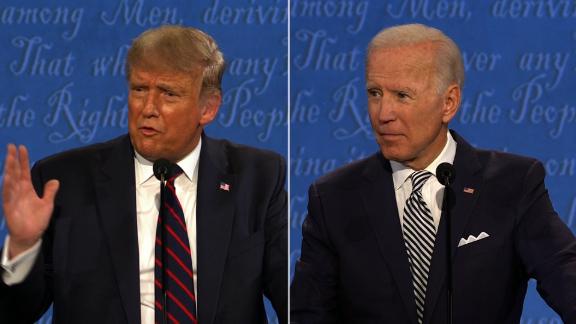 WASHINGTON (KION) The Commission on Presidential Debates is considering cutting off microphones if candidates break the rules, according to a CBS source familiar with the deliberations.
The commission announced earlier Wednesday that it would be making changes to the format of the two remaining debates between President Donald Trump and former Vice President Joe Biden in response to Tuesday night's debate.
The debate involved frequent interruptions, and the commission said the event made it clear that more structure should be added to the format of the next two.
"The CPD will be carefully considering the changes that it will adopt and will announce those measures shortly," the organization said. "The Commission is grateful to Chris Wallace for the professionalism and skill he brought to last night's debate and intends to ensure that additional tools to maintain order are in place for the remaining debates."
A source told CBS News' Norah O'Donnell that the commission will be deciding on the new guidelines over the course of the next two days. If the commission decides to control the microphones, the source said campaigns would be informed about the rules, but they would not be subject to negotiation.