Salinas man dies in homicide on Garner Avenue in Salinas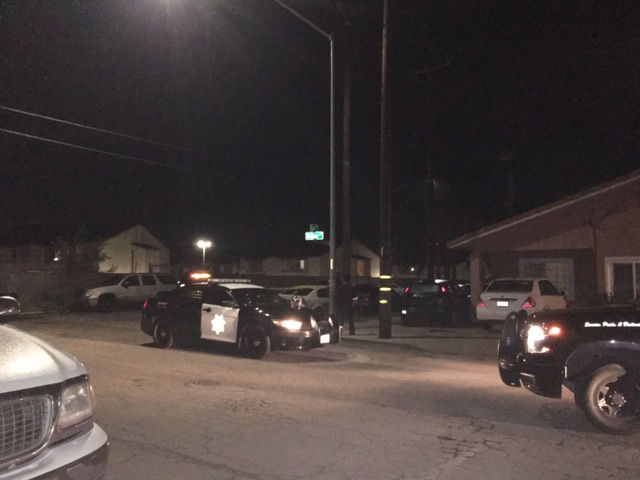 SALINAS, Calif. (KION)
UPDATE 12/30/2019 6:20 p.m. Salinas police have identified the man killed in a shooting on Garner Street on Dec. 19.
Officers responded to a ShotSpotter activation at about 8:40 p.m. at a trailer park in the 700 block of Garner.
When police got there, they found 27-year-old Esteban Elias Echeverria in his vehicle with multiple gunshot wounds. He died at the scene.
Another person was in the vehicle with Echeverria during the shooting, but he escaped without injury and contacted police.
Anyone with information is asked to contact Det. Ruben Sanchez at 831-758-7927 or rubens@ci.salinas.ca.us.
UPDATE: Salinas Police are looking for the person or persons responsible for a homicide and attempted homicide.
Officers responded to the 700 Block of Garner Avenue to investigate a ShotSpotter activation. Community members began reporting the gunshots along with information about an associated SUV.
Officers arrived and found the SUV with an unconscious 27-year-old male victim in the driver seat. He appeared to have at least one gunshot wound to the torso. Medical personnel provided aid to the victim but could not save him and he was pronounced dead at the scene.
Just after the shooting, the teenage male passenger was able to exit the SUV and run for help. He was shaken up by the shooting but uninjured.
PREVIOUS STORY: One man was shot and killed at a home in Salinas Thursday night, according to the Salinas Police Department. The shooting was on Gee Street near Rider Avenue in east Salinas.
Police say the victim is a Hispanic man.
Thursday's shooting is the 7th homicide in Salinas in 2019, according to KION's records.
This is a developing story.
KION has a crew at the scene and will have an updated report tonight in the 11 P.M. newscast.