Cloudy Start, Clearer Finish
High pressure will nudge in from the south through Friday. The next storm system will approach on Saturday, then slow down a bit. Rain will be possible late Saturday, but may hold out until Sunday. A secondary system follows on Monday. Another system is likely mid-week next week.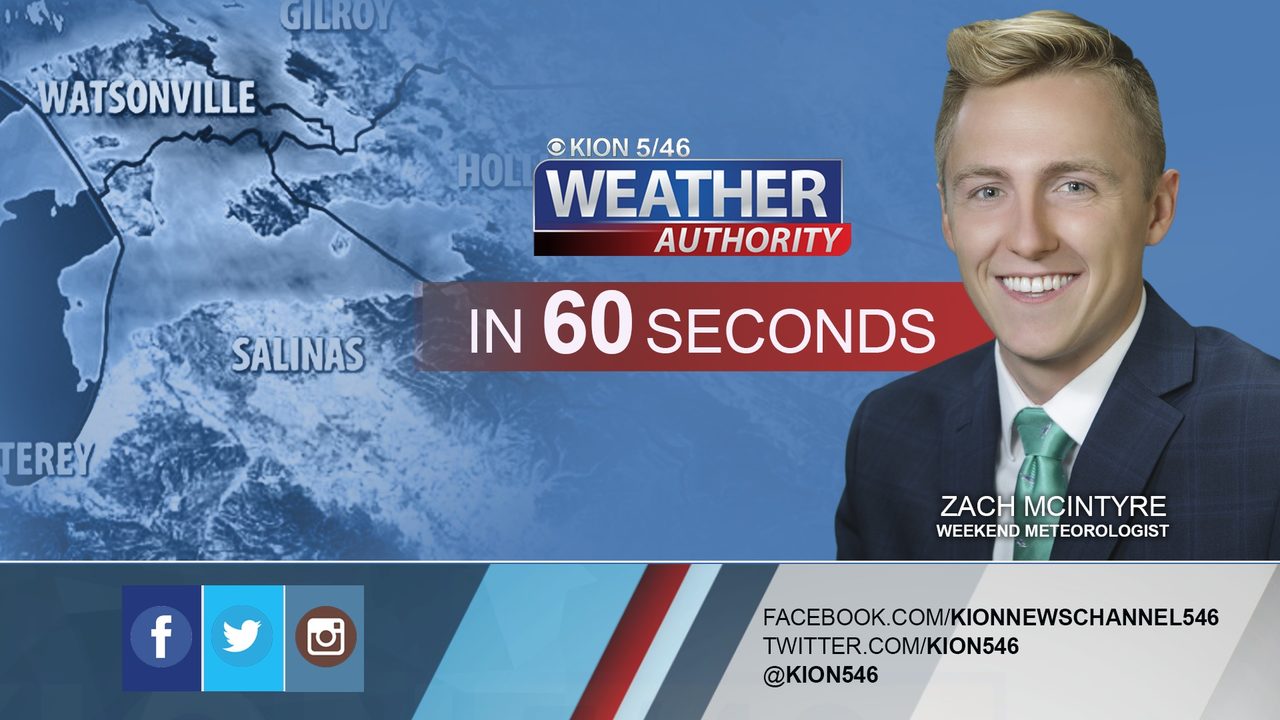 Thursday: Decreasing clouds. Highs in the 50s to low 60s.
Overnight: Mostly clear skies, with some patchy fog possible. Lows in the 30s-40s.

Friday: Patchy morning fog, then sunny. Highs in the upper 50s to mid 60s.

Extended: The next storm system will arrive late Saturday night, but ahead of it, expect breezy, mild conditions. When it arrives, expect a period of moderate rain lasting into Sunday morning with partial clearing in the afternoon. A secondary system will bring showers on Monday. Highs will be in the 50s starting Sunday and likely lasting through the end of next week. Another, albeit weak weather system should arrive around Christmas Day.
The outlook from the Climate Prediction Center for December 26th – January 1st calls for the likelihood of BELOW normal temperatures and ABOVE normal precipitation.

El Niño/La Niña STATUS: Neutral
(Winter) Forecast: Neutral

--------------------------------------------------------------------------
This week's normal temperatures:
--COASTAL CITIES--
LOW: 42ºF
HIGH: 59ºF

--INLAND CITIES--
LOW: 35ºF
HIGH: 61ºF