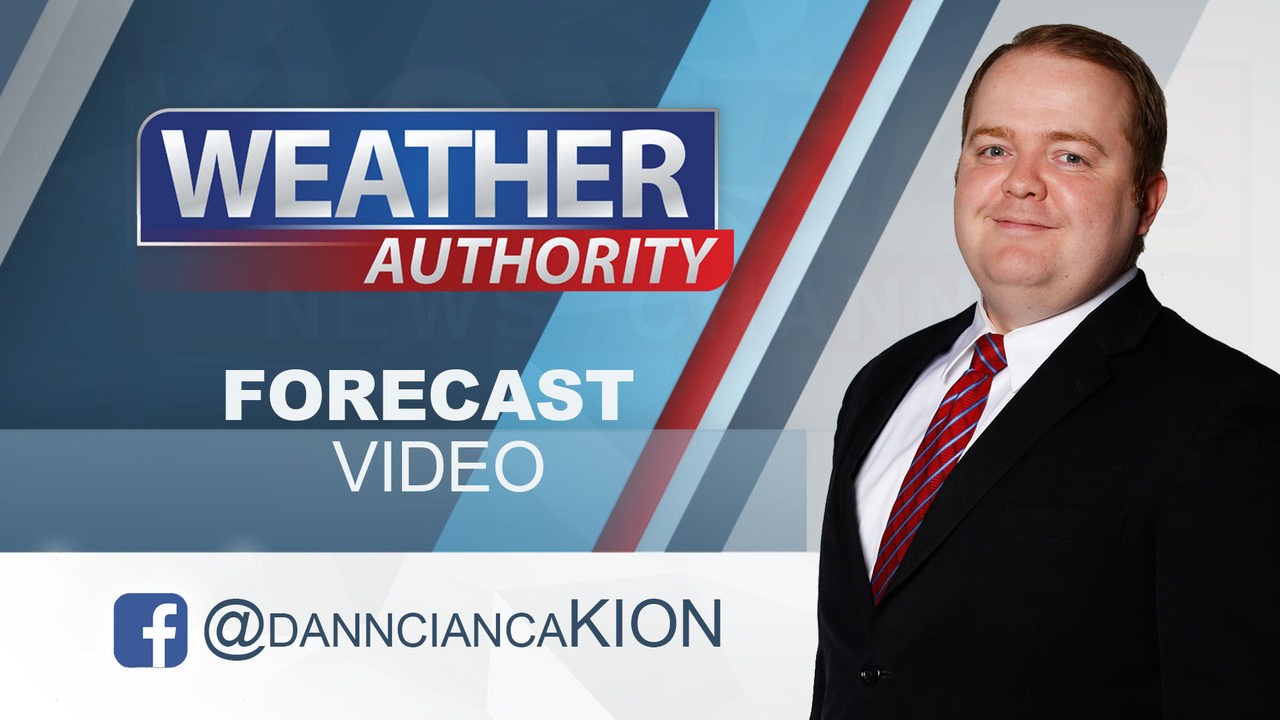 A powerful Pacific weather system will bring the first soaking rains of the season late Tuesday into Wednesday. Gusty winds are likely along with mountain snow and the chance for thunderstorms. Rain chances will continue into Thanksgiving. Effects will be felt state-wide, so adjust travel plans accordingly!



Overnight: Mostly clear and a bit breezy. Chilly with coastal lows in the upper 30s to mid 40s and low 20s to low 30s inland where frost is expected.

Tuesday: Mostly clear and cool with light winds early in the day, then increasing clouds. A warm front will bring a band of light rain to the region late afternoon, but dry air at the surface may make it difficult for valleys to see much precipitation. Southwesterly winds will pick up after dark and moderate to heavy rain will arrive mid-evening. An isolated rumble of thunder will be possible. Winds will flip to the northwest late. Daytime highs will mostly be in the 50s with a few southern valleys reaching the low 60s.

*Wind Advisory*
The National Weather Service has issued a Wind Advisory from 4PM Tuesday until 4AM Wednesday for the higher elevations of Monterey, San Benito, Santa Cruz, and Santa Clara Counties.

Expect south to southwest winds 20 to 30 mph with gusts of 45 to 50 mph expected, isolated locations may see gusts up to 60 mph. Winds will shift out of the west to northwest Tuesday night from north to south.

Gusty winds could blow around unsecured objects. Tree limbs could be blown down and a few power outages may result.

Use extra caution when driving, especially if operating a high profile vehicle. Secure outdoor objects.
*High Surf Advisory*
The National Weather Service has issued a High Surf Advisory from 10PM Tuesday to 3PM Wednesday for the immediate coastline of Santa Cruz & Monterey Counties.

-Northwest swells 12 to 15 feet at 15 to 16 second periods.

-Large breaking waves along the coast will lead to increased wave run-up on beaches with waves topping and washing over large rocks and jetties. Use extra caution near the surf zone as these large waves will be capable of sweeping people into the frigid and turbulent ocean water. Coldwater shock may cause cardiac arrest, and it also can cause an involuntary gasp reflex causing drowning, even for a good swimmer. The surf zone will be dangerous due to strong currents and powerful breaking waves.
Wednesday: Mostly cloudy with rounds of showers and thunderstorms. Some storms may have gusty winds, brief downpours, small hail, and/or lightning. Highs in the 50s.

Extended: Scattered showers will linger into Thanksgiving, though they won't be quite as numerous. Highs only in the 50s. Conditions will dry out on Friday but will remain cool. The next round of wind and rain is likely to arrive this weekend, however!

The outlook from the Climate Prediction Center for December 3rd - 9th calls for the likelihood of ABOVE normal temperatures and ABOVE normal precipitation.

El Niño/La Niña STATUS: Neutral
(Winter) Forecast: Neutral

--------------------------------------------------------------------------
This week's normal temperatures:
--COASTAL CITIES--
LOW: 44ºF HIGH: 62ºF

--INLAND CITIES--
LOW: 38ºF HIGH: 64ºF