Actors union reaches tentative deal with Hollywood and TV studios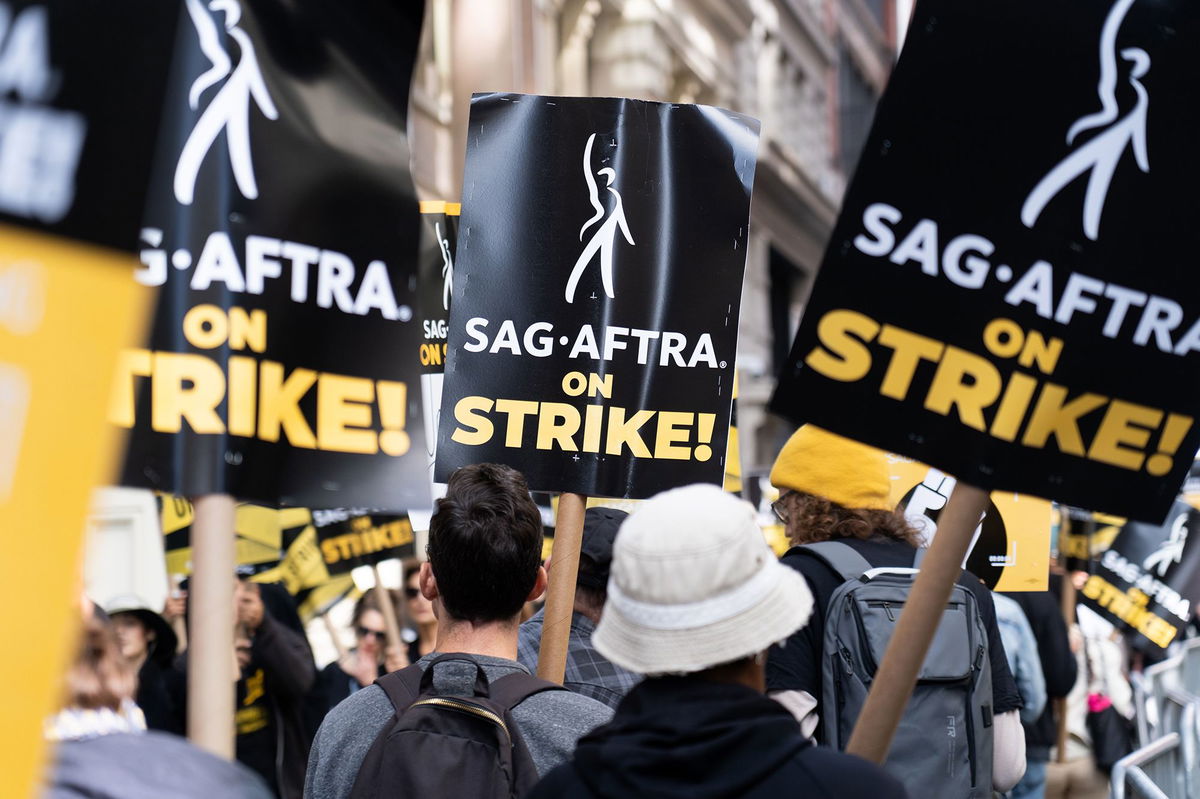 Originally Published: 08 NOV 23 20:12 ET Updated: 08 NOV 23 20:17 ET By Ramishah Maruf, CNN
New York (CNN) — Hollywood actors have reached a tentative agreement with the major film and television studios to end a strike, according to a person familiar with the matter.
The strike had shut down production across the industry for nearly four months and raised existential questions over the future of the entertainment business.
Terms of the deal were not immediately disclosed. But the agreement sets the stage for the roughly 160,000 actors represented by SAG-AFTRA to return to work after they walked off the set 117 days ago, joining the writers' guild in a historic double strike against the studios – the first time the writers and actors had simultaneously been on strike in more than 60 years. They both fought for compensation from streaming and protections against artificial intelligence.
The deal still needs to be ratified by members of the union before it goes into effect.
This is a developing story. It will be updated.
The-CNN-Wire
™ & © 2023 Cable News Network, Inc., a Warner Bros. Discovery Company. All rights reserved.