Big Sur Native American tribe to receive part of $19 million grant to help with wildfire safety
MONTEREY COUNTY, Calif. (KION-TV)- Governor Gavin Newsom announced that a Monterey County-based Native American tribe will be one of 13 tribes in California to receive part of a $19 million grant to help with wildfire safety.
This is a part of the one of its kind Tribal Wildfire Resilience Grant Program that launched earlier in the month. This will help California Native American tribes in managing ancestral lands, employing traditional ecological knowledge in wildfire resilience, and improving wildfire safety for tribal and surrounding communities.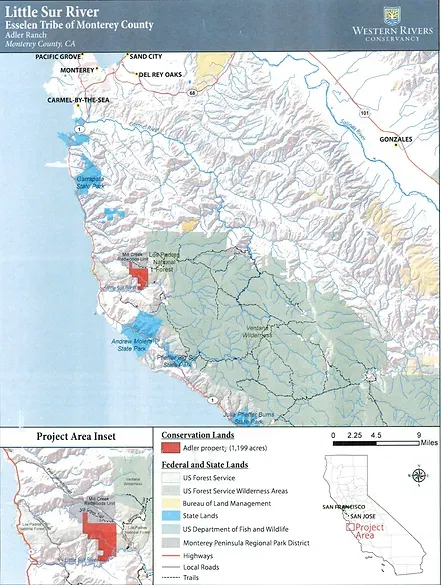 The Esselen Tribe of Monterey County says it will use the money given for wildfire resilience, forest health, indigenous food sovereignty and cultural resource revitalization. The Esselen Tribe is a "small group of Indigenous Hokan-speaking people who have inhabited the Santa Lucia Mountains and the Big Sur coast from Carmel Mission South 40 miles to Pacific Valley for over 6,000 years."
The Esselen Tribe were landless until around July 2020 when they became stewards to a 1,199-acre piece of ancestral land. It marked the first restoration of any lands to the tribe, which lost 90% of its approximately 1,000 members to disease and other causes by the early 1800s.
The Big Sur land was transferred in a deal involving the state and the Western Rivers Conservancy, The Mercury News said in 2020. The land was sold back to the Esselen Tribe using a $4.5 million grant from the California Natural Resources Agency to cover the $4.35 million purchase price and pay for land studies.
Associated Press helped with this report.