Two arrested for alleged armed robbery of Castroville gas station
CASTROVILLE, Calif. (KION-TV)- The Monterey County Sheriff's Office said that two have been arrested for an armed robbery that occurred on the 10700 block of Merritt Street on Monday.
Surveillance was retrieved on Tuesday from a local motel where the robbery occurred. Deputies spotted a stolen Mercedes sedan which was taken in for evidence by the end of the investigation.
Officers noticed Javier Vasquez, 35, exit a Motel room in the area and stopped him to do a background check. He had an active felony warrant for his arrest and was on post release county supervision, allowing deputies to search him.
He was taken into custody on the felony warrant as deputies continued their investigation. Deputies said they searched the room and contacted Oscar Martinez, 28, while investigating.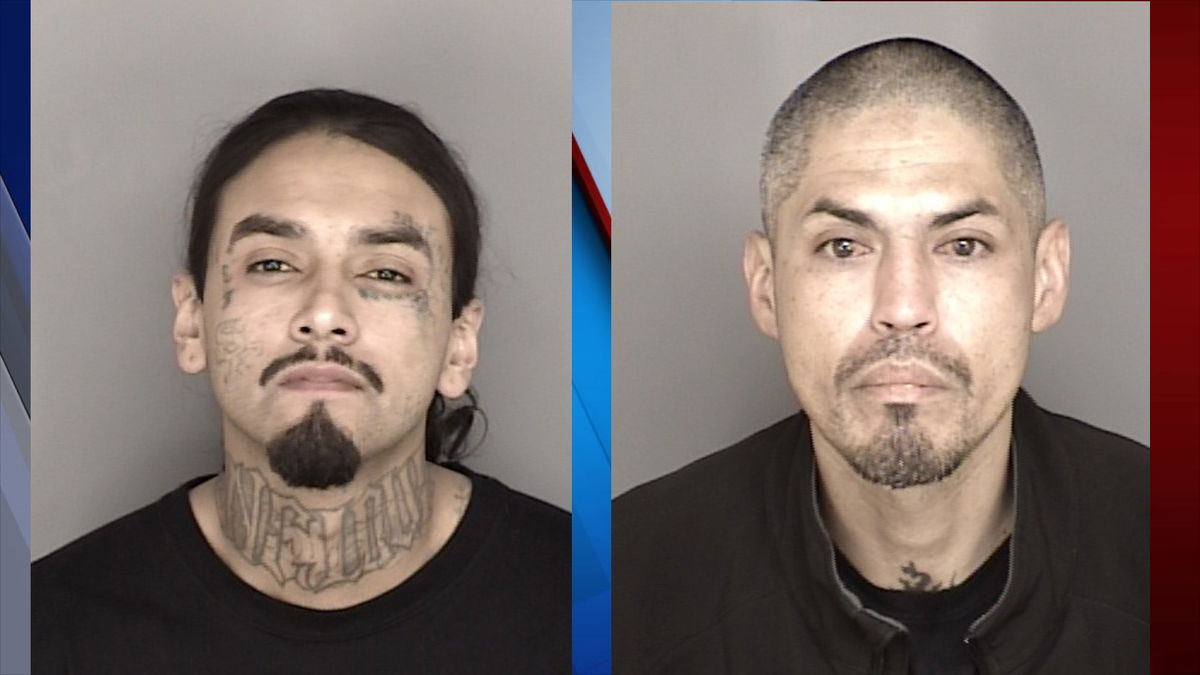 He allegedly matched the description of the robbery suspect, said deputies. A search of the room uncovered methamphetamine, drug paraphernalia, burglary tools and an imitation firearm that matched the weapon used in the armed robbery.
Vasquez was booked into Monterey County Jail for a felony warrant and possession of burglary tools. Martinez was taken to Monterey County Jail on charges of robbery and possession of a controlled substance.