SPCA Monterey County gives update on pets being reunited with families in Pajaro
SALINAS, Calif. (KION-TV)- UPDATE ON MARCH 27, 2023 AT 6:23 PM- The SPCA Monterey County shared an update on pets they are sheltering as a result of the Pajaro levee breach.
SPCA officials said that 97 pets in their shelter have returned home, in addition to the dozens of pets that they have rescued and reunited with their families.
In total, the SPCA Monterey County has sheltered 244 evacuated pets from Pajaro. There are still 140 evacuated pets in the shelter as families are cleaning out their homes.
SPCA officials are sending pet food home with every reunited pet and giving free pet food to everyone in need so residents of Pajaro don't need to purchase pet food.
Hundreds of evacuated pets from Pajaro find shelter at SPCA Monterey County
One week has passed since the Pajaro River's levee breached and that community is still unable to go home. As people find shelter for their families, some also need to find a place for their pets.
Isabel Hernandez wasn't in the Pajaro area when the levee breached, but her husband's Aunt Linda was. Linda is 74 years old, speaks only Spanish, and lives alone with her two pets: a dog and a parrot. Her dog, Oscar, is blind and will turn 15 in August.
"We went, we tried to retrieve them, but unfortunately, we were unable to pass because of the floods. And they were there for about two and a half days inside with no food or water," Hernandez said.
For days, Isabel and her husband tried to get Linda's pets out of the evacuation zone, but were turned away each time.
"At this point, we got pretty desperate," said Hernandez. "It was very difficult because it's an older dog and he's blind, you know, it's her only companion. And the parrot, we don't even know how old the parrot is."
That's when the couple called SPCA Monterey County.
"As soon as we heard about Pajaro, our teams were immediately on the phone and we were there the very soon as daylight broke to help the pets and people who rely on our care," recalls Beth Brookhouser, the SPCA's Vice President of Marketing and Communications.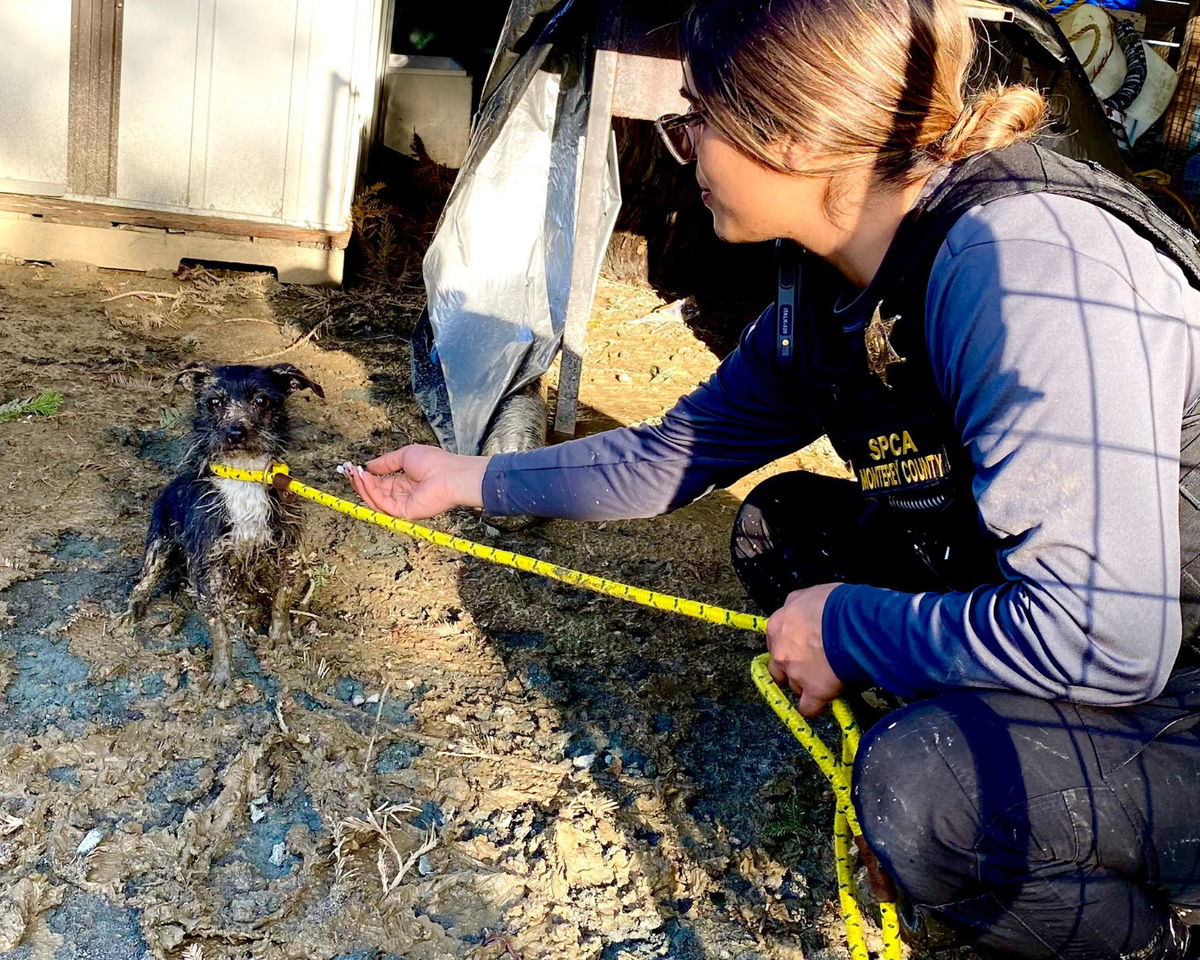 Brookhouser told KION, most of the animals they're rescuing right now have been reported by their owners. They give the SPCA their address, the number of animals they have and what kind they are, as well as access to their properties, so rescue teams know exactly where they're going.
"We have also found some animals as strays and we have gotten calls from other first responders who hear dogs barking or see a cat or hear chickens," said Brookhouser.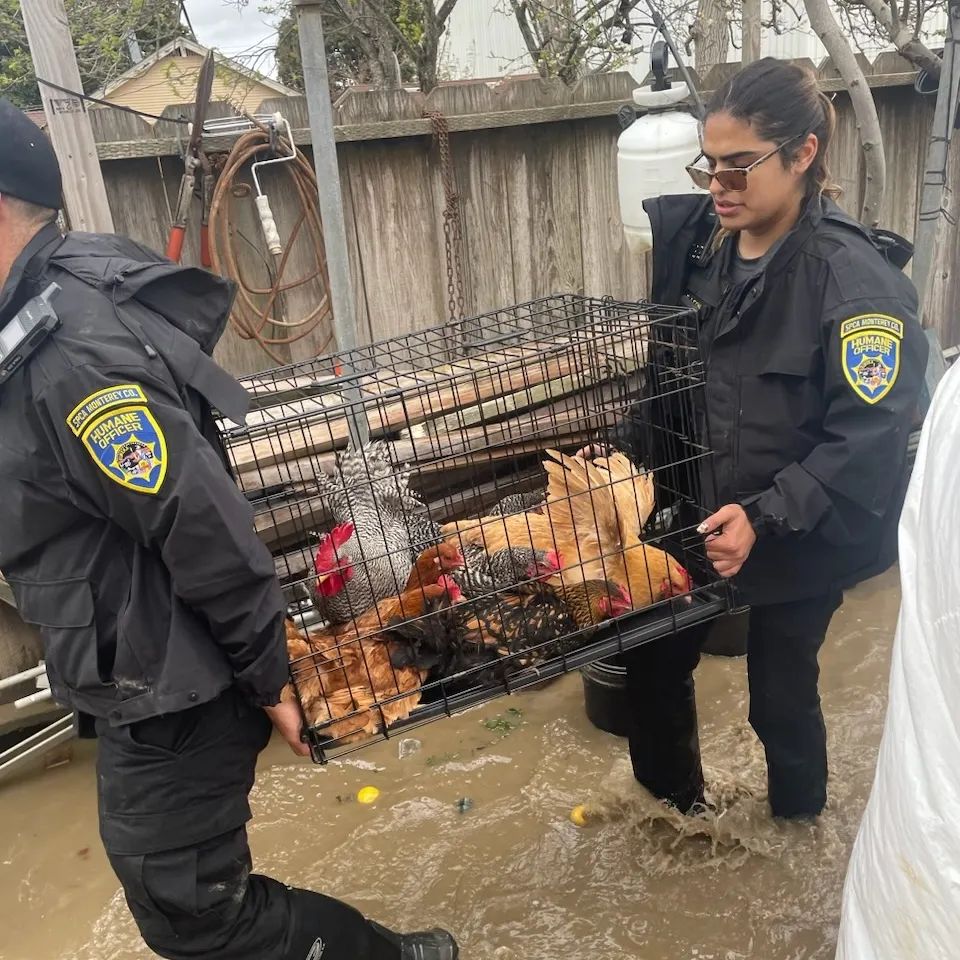 Since the levee breached, the SPCA has rescued more than 200 pets from Pajaro — most within the first few days.
"We have rescued not only dogs and cats, but chickens, a lot of pet birds from parrots to parakeets and everything in between," said Brookhouser, "We're also caring for a rabbit and an iguana. We evacuated a chinchilla we were able to reunite with its family."
While dozens of pets have already been returned to their owners, like Linda and her animals, reuniting will have to wait for most. In the meantime, evacuated pets have a home at the SPCA.
"The animals are coming to us a little bit thin. Some have obviously been in the mud in the floodwaters. So, we're cleaning them up and we are providing fresh water, good and health food, comfy cozy bedding and just trying to keep them all comfortable and happy with us during this very stressful situation," said Brookhouser.
Animal rescue efforts are ongoing in Pajaro. free pet food and supplies are being provided to anyone who needs them.
SPCA Monterey County advises people to bring their pets with them or have a plan ahead of time, if evacuation warnings or orders are issued.
Those who need shelter for their pets can call 831-373-2631 during the day or 831-646-5534 at night.
For more information, please visit spcamc.org