Metallic balloons caused 35 outages to 19,000 customers warns PG&E ahead of Valentine's Day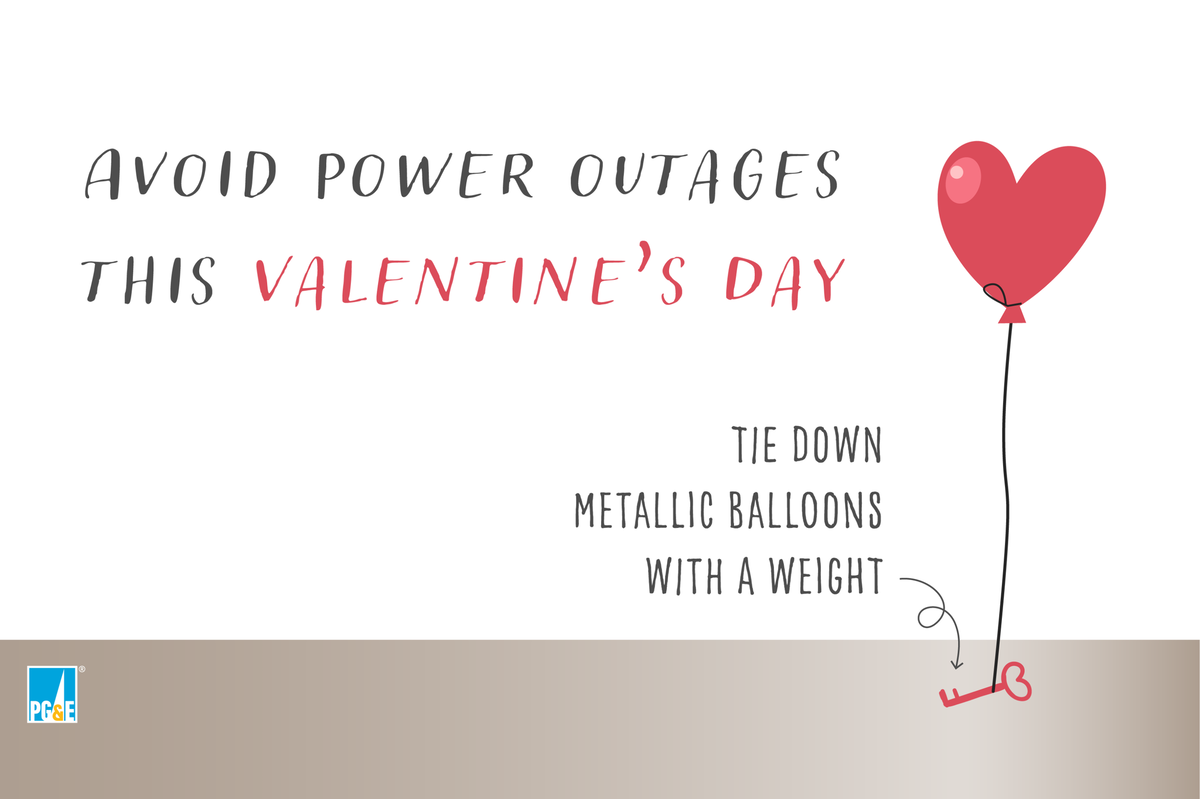 CENTRAL COAST, Calif. (KION-TV)- If you plan on giving your loved ones a gift that hangs as high as your love, maybe consider the sparks that will fly when it gets caught in a power line, warns PG&E.
Metallic balloons that are commonly sold for Valentine's day accounted for 415 outages in Northern and Central California in 2022, causing over 210,000 customers to lose power, says PG&E.
PG&E added that 35 of those outages were on the Central Coast and caused 19,000 customers to lose power. Salinas had 11, followed by Watsonville with 6, Santa Cruz had 4, Soledad had 4 and one outages was reported in Castroville, Greenfield, Hollister, King City, Marina, Moss Landing, Paicines, Scotts Valley, Boulder Creek and Felton.
Metallic balloons can stay inflated and floating for two to three weeks and this increases the chance to get caught in power lines. You can see here what kind of damage a metallic balloon can do when caught on a wire.
"On Valentine's Day, nothing puts a damper on a romantic evening faster than a widespread power outage. If your February 14 plans include metallic balloons, please keep them tied down with a weight. If they contact our overhead lines they can disrupt electric service to an entire neighborhood, cause significant property damage and potentially result in serious injuries," said Jeff Deal, PG&E's Vice President of Electric Distribution Operations.
In 2022, Governor Gavin Newsom signed Assembly Bill 847, allowing Mylar or metallic balloons to be sold in California only if they do not cause electric faults when making contact with overhead distribution lines.
This new law will take place on Jan. 1 2027.
In the meantime PG&E asks customers to follow these rules:
"Look Up and Live!" – Use caution and avoid celebrating with metallic balloons near overhead electric lines.
Make sure helium-filled metallic balloons are securely tied to a weight that is heavy enough to prevent them from floating away. Never remove the weight.
When done with balloons, do not release them. Puncture them several times or cut the knot and throw them in the garbage to prevent them from floating away.
Do not attempt to retrieve a balloon — or any foreign object — tangled in power lines or inside a substation. There can be risk of electrocution. Instead, leave it alone and call PG&E at 1-800-743-5000 to report the problem.
Never go near a power line that has fallen to the ground or is dangling in the air. Always assume downed electric lines are energized and extremely dangerous. Stay away, keep others away and immediately call 911 to alert the police and fire departments.