Key rules behind 5 online casino games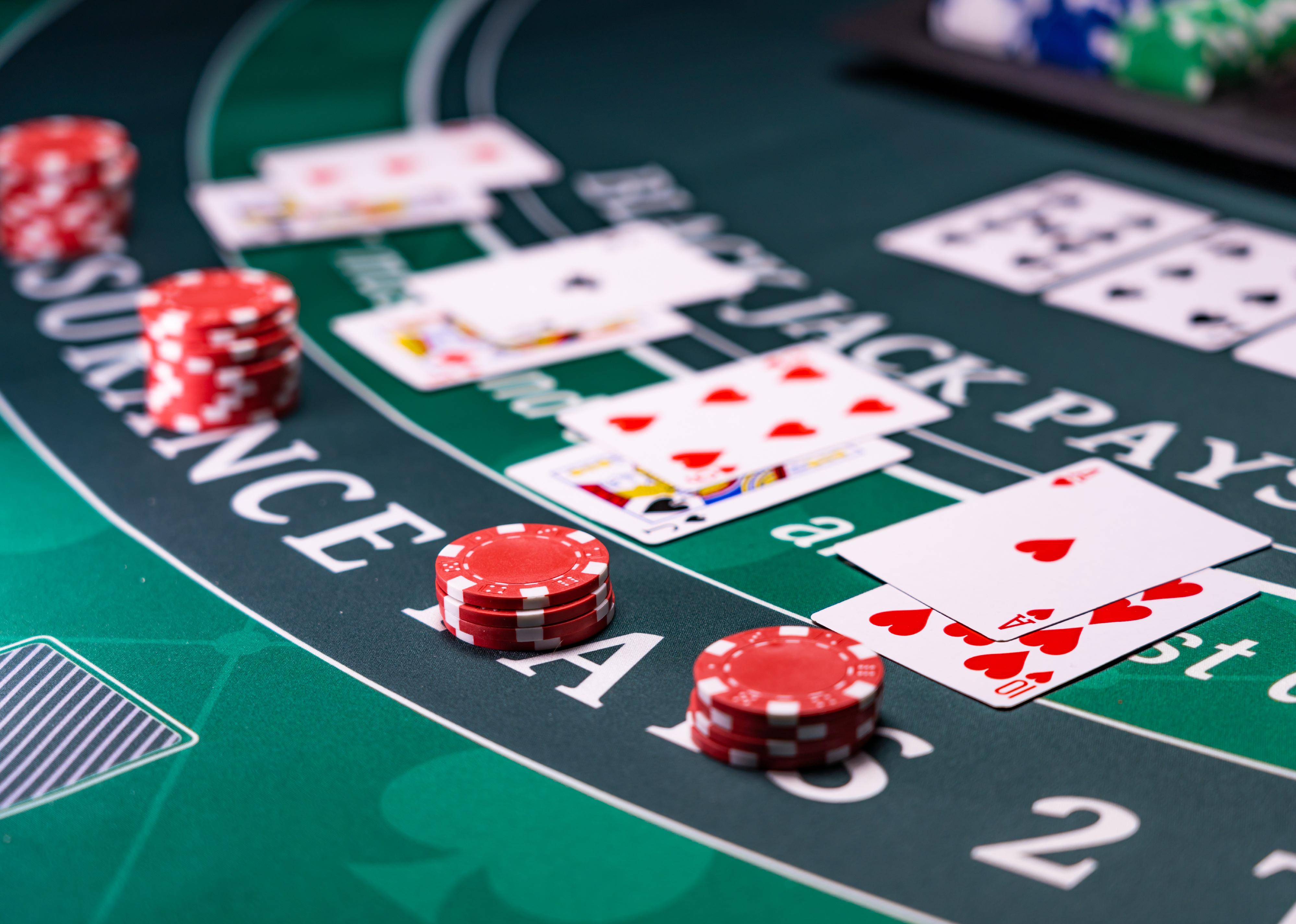 Netfalls Remy Musser // Shutterstock
Key rules behind 5 online casino games
A casino Blackjack table.
It wasn't so long ago that if you wanted to try your luck at games like roulette or slots, you headed to a casino. But today, technological and legal advances have seen the rapid rise of online casinos. While in-person gambling still makes up 80% of gaming revenue, online betting is gradually gaining ground, whether in sports or in casino games.
Sportsbooks have grown rapidly due to their soaring popularity online across more than a dozen apps. In 2022, sports betting set a new record of $93.2 billion wagered with $7.5 billion in sportsbook revenue. On the other hand, online casino games reached $5 billion in revenue last year alone. Both will help fuel the growth of gaming in the future.
The American Gaming Association predicts that up to 40 states may have legalized sports betting by the end of the year. Online casinos are next in line, with six states offering internet gambling and five additional states (Illinois, Indiana, Maryland, New Hampshire, and New York) introducing bills to legalize it.
The Game Day Casino compiled the rules behind five popular ones to look at why the games remain popular, no matter where people play. 
---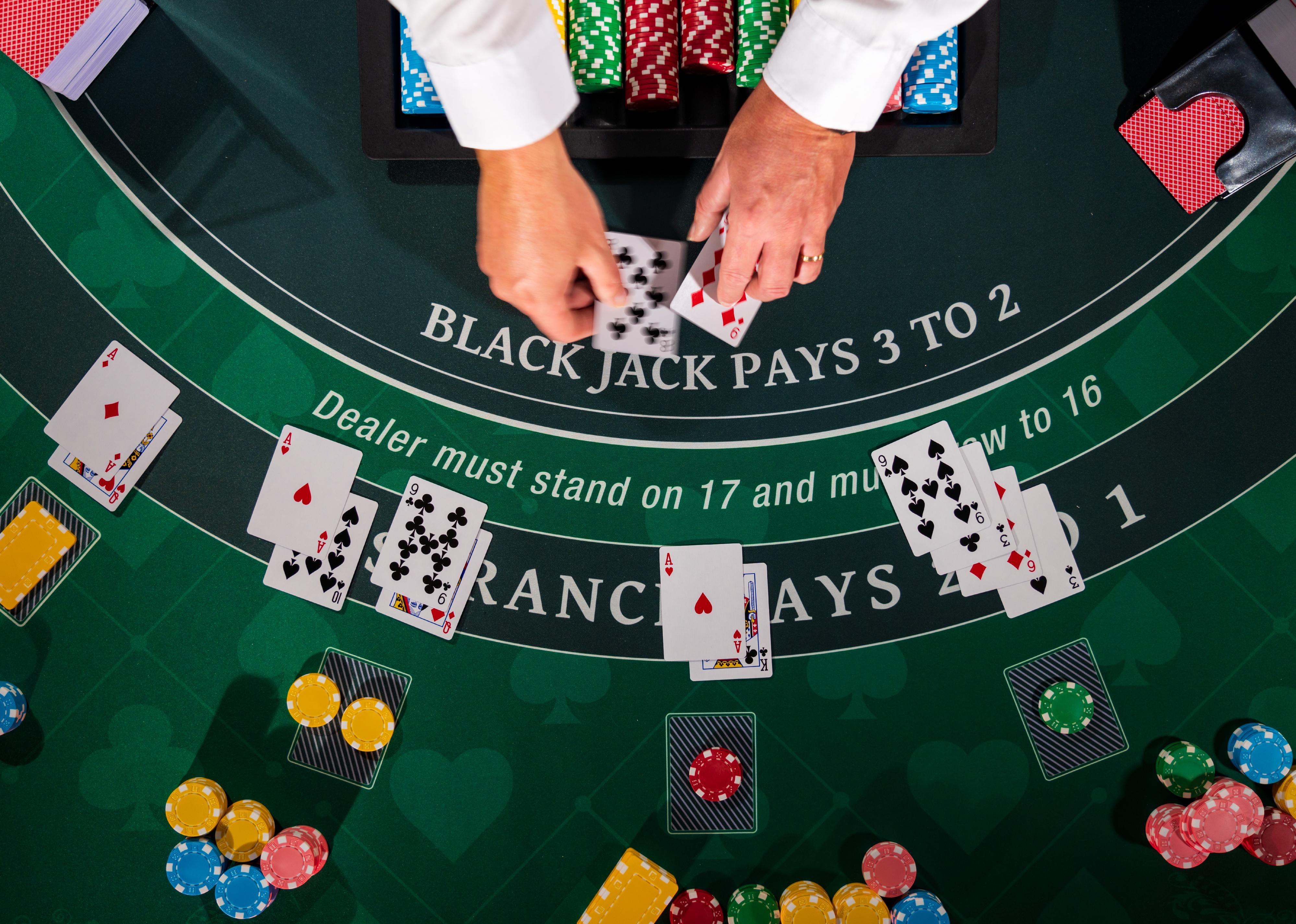 Netfalls Remy Musser // Shutterstock
Blackjack
Overhead view of a casino Blackjack table.
Playing against the computerized dealer, your objective is to beat its score without surpassing the total of 21 between all of your cards. You can win by reaching a score of 21, making sure to beat the dealer's score. Another way of winning is getting closer to 21 than the dealer, who might have a lower number or who might go "bust" over 21.
Like at a table with a live dealer, one card is face up while the other is face down. An ace can count as 1 or 11, depending on which version works best for your hand. While attempting to beat the dealer's hand, you may "hit" or ask for another card. If satisfied with your hand, you may stay with what you are dealt and not ask for additional cards, or "stand."
---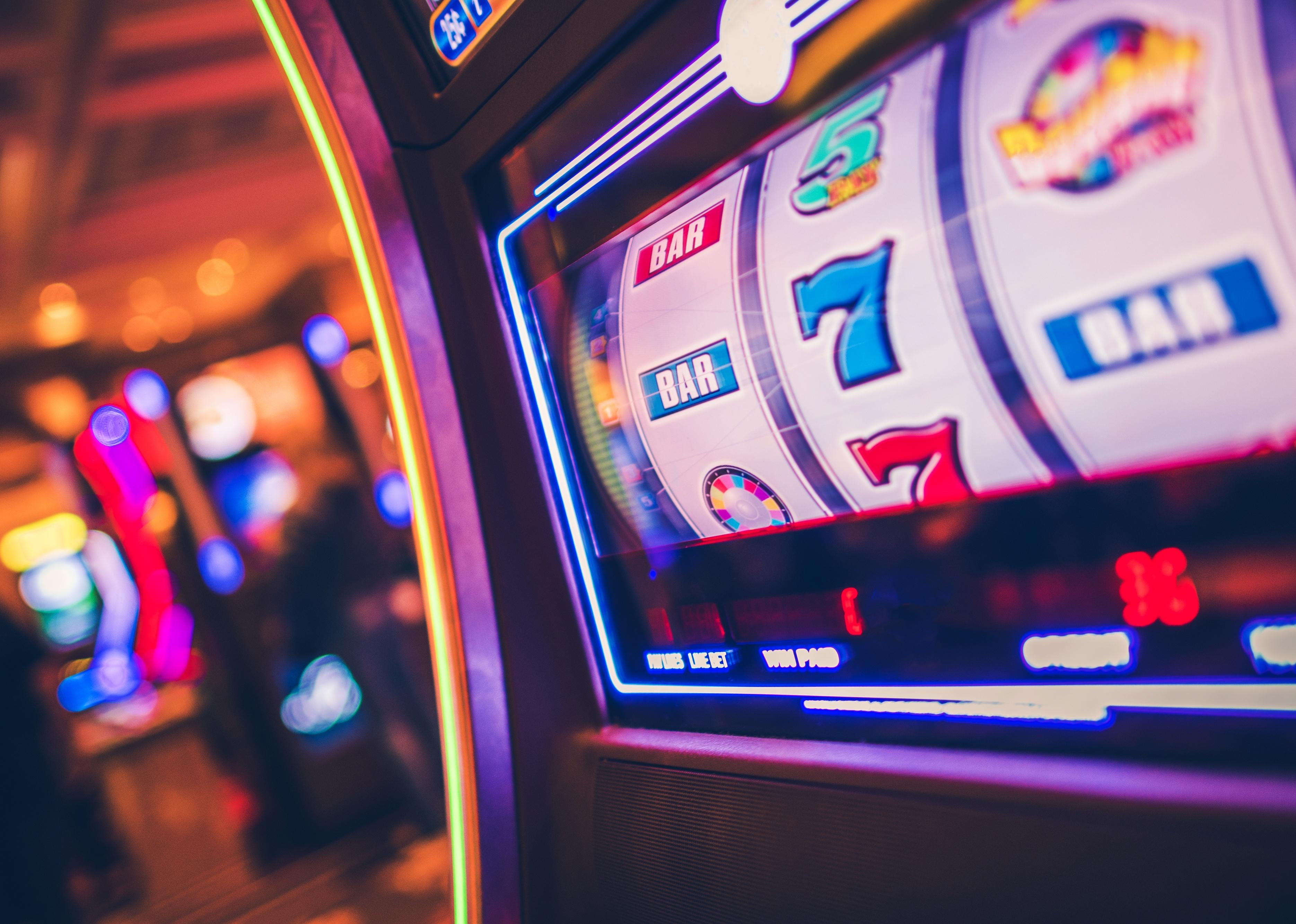 Virrage Images // Shutterstock
Slots
Slot Machine with One Handed Bandit Game.
Like their offline counterparts, online slot machines are fairly easy to learn and you can see if you win with a simple spin. When playing slots online, a random number generator is used behind the scenes to "spin" three to five reels or vertical lines. If the horizontal lines—called paylines—match up to a winning combination, then players get a reward. Slots include wild symbols that can take the place of other symbols and increase your chances of winning. If, for example, there are three cherries and a wild symbol on one payline, the wild symbol would act like a cherry, activating a winning combination.
When playing slots, pay attention to the return to player (or RTP) percentage, which speaks to a slot's return rate. Many players believe that a 95% RTP indicates that a player would get $95 for each $100 invested. But this figure is calculated over millions of sessions and should not be taken as an indication of how well your particular session would go.
---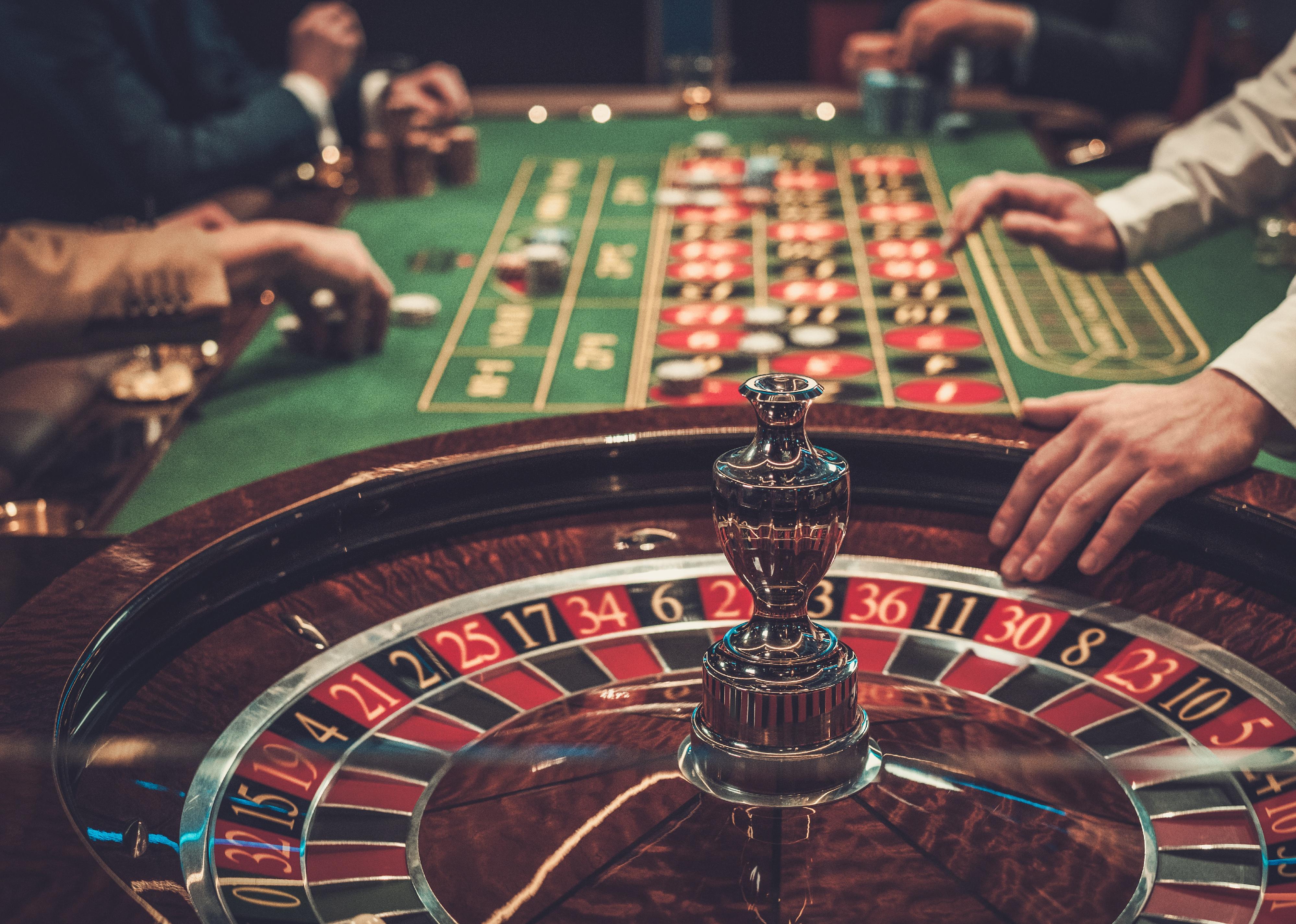 Nejron Photo // Shutterstock
Roulette
Side view of a roulette table in a luxury casino.
In roulette, the winning number is determined by throwing a white ball on a numbered, segmented rotating wheel. Players place their bets on a table with a grid made up of the same number of segments. Bets entail guessing what number, color, or area the ball will land in. Sections of bets typically consist of whether a number is odd or even, or what range of numbers a ball will fall under, like 1-18 and 19-36, for example. The popular variations of roulette are the European, American, and French types of the game. Each variation of the game has different amounts of numbered slots, and the house has different percentages of an advantage, depending on which version is being played.
The European version is the most popular and has 36 regular numbers, plus a single 0, which gives the player a 1-36 odds of winning. If a zero is rolled, however, everyone who bets on other numbers loses. In the American version, a second 0 segment is added, which now doubles the chances of landing on 0, a significant disadvantage. In the French version, there is only a single 0, plus additional rules help the player along. A La Partage rule means that if a 0 is landed on, then a player will receive half of his bet chips back. An En Prison rule means that a player's chips on red or black, even or odd numbers, can remain and be played for another spin.
---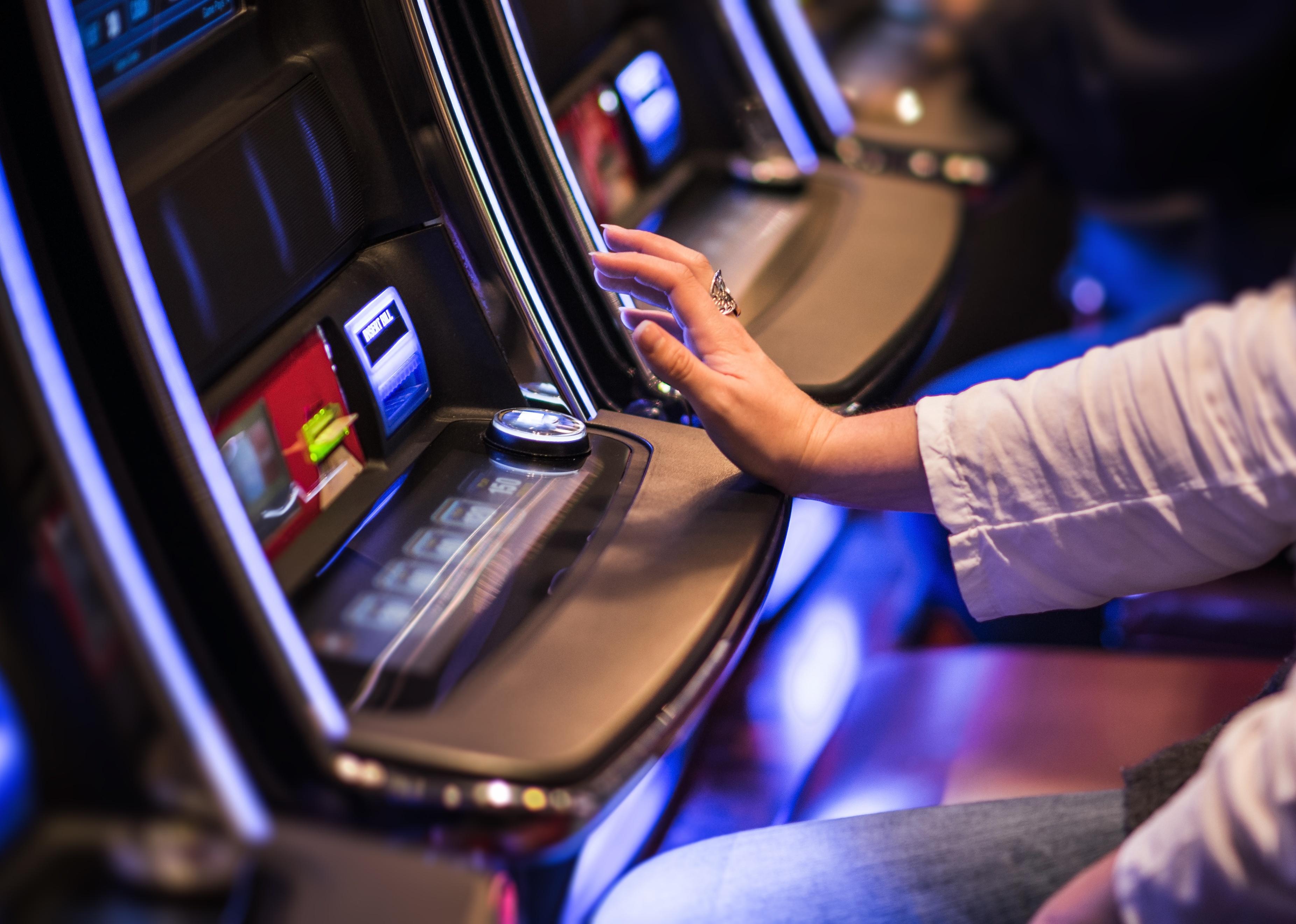 Virrage Images // Shutterstock
Video poker
Woman's hand on the button on a video poker game.
One of the more pronounced games of skill on the list, video poker gives players a hand of five cards. After being dealt the hand, players make a decision on which they would like to hold or give back. Those cards that are given back are replaced. Whether cards are given back or not, the primary goal of the game is to create the best hand possible, whether it's a royal flush (that includes all the royal cards, plus a 10 and ace), a flush (five cards of the same suit), a straight (five cards with ascending value), or more.
Video poker has a number of different versions, including deuces wild (the 2 cards are wild cards, which makes it easier to create a winning hand), jacks or better (where a pair of jacks or higher can win the game), and bonus poker (a higher payout is given for four of a kind), among others.
---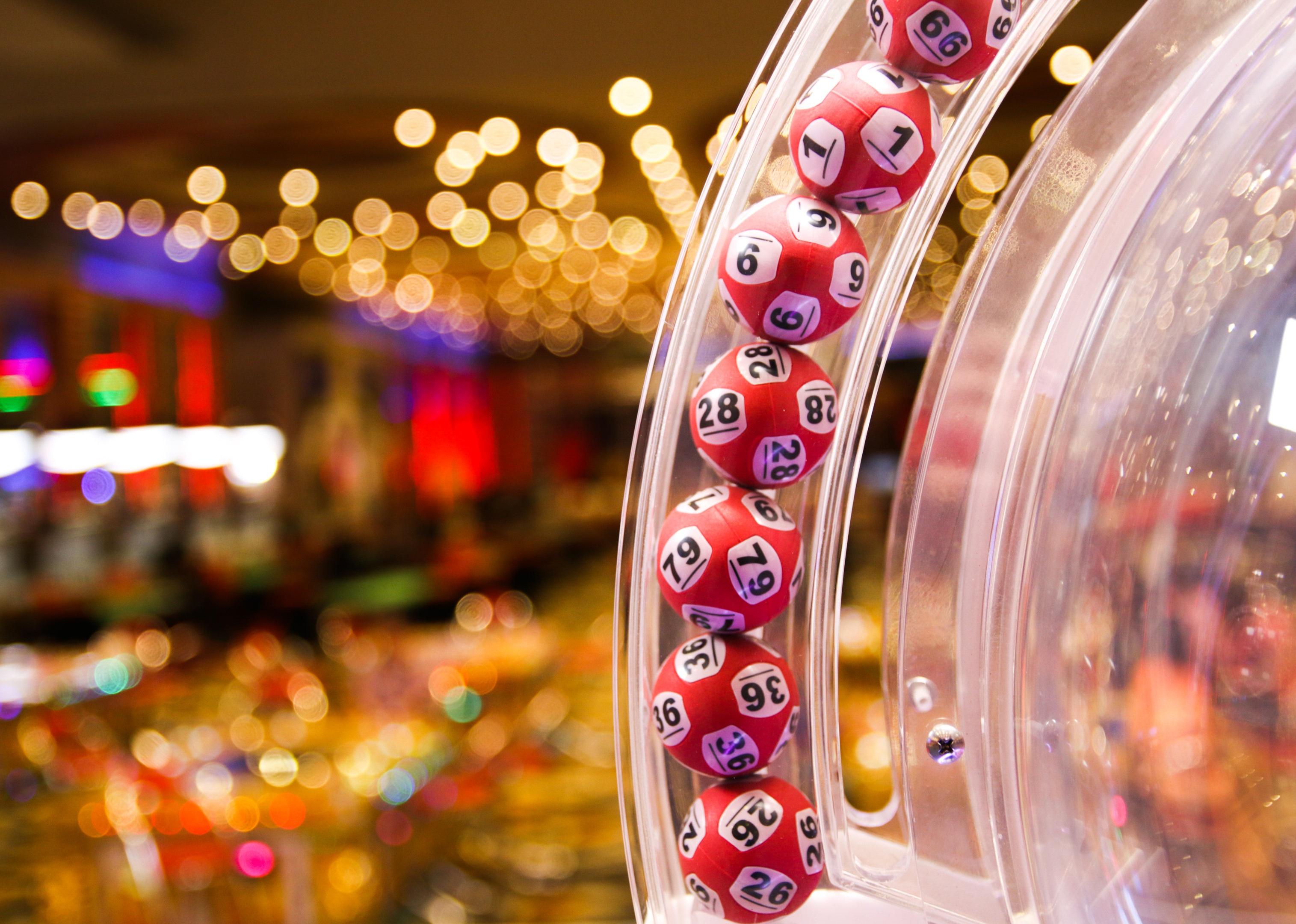 Kitsada waisayakul // Shutterstock
Slingo
Red lottery balls in a bingo machine.
A portmanteau of "slots" and "bingo," Slingo combines the two popular games into one. The game has a five-by-five bingo-style grid with 25 numbers. Winning occurs when five digits are marked vertically, horizontally, or diagonally on this grid. When you place a bet, you receive a series of spins. Upon spinning, you will see a vertical reel below the grid of numbers, which serves as the random number generator. When the spin ends, five random numbers are revealed, and possibly symbols that can serve as bonuses or advantages in the game. Symbols can serve as wilds, jokers, or other bonus icons.
Data reporting by Lucas Hicks. Story editing by Carren Jao. Copy editing by Tim Bruns. Photo selection by Clarese Moller.
This story originally appeared on The Game Day Casino and was produced and
distributed in partnership with Stacker Studio.
---