Seaside veterans cemetery allows for in-ground burials now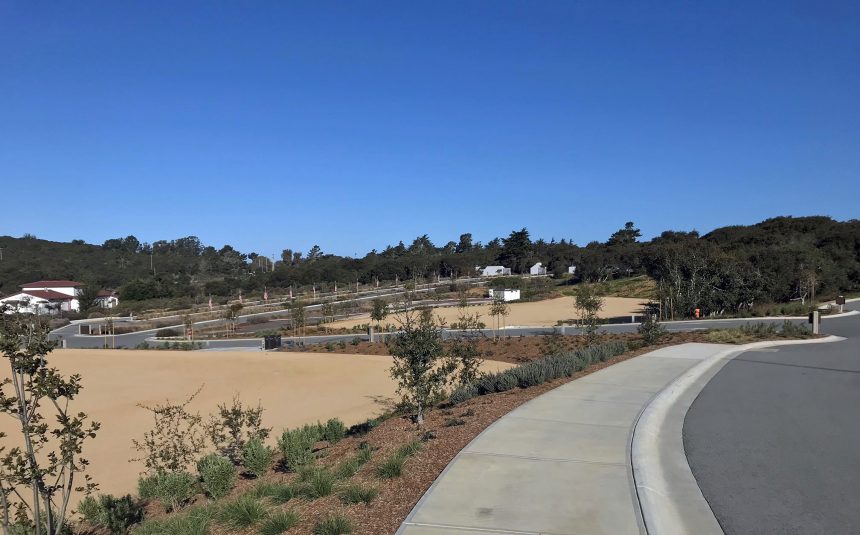 SEASIDE, Calif. (KION) A veterans cemetery in Seaside is now offering in-ground burials for military families.
The California Central Coast Veterans Cemetery has only been around for a few years, having opened in 2016.
There have been 1,897 veterans and their families interred here. Many served at the former Fort Ord, the army base that closed down in 1994. Now, the cemetery is taking a big step in offering in-ground burials starting this month.
"It means a lot. I think the best answer to that is it means the closure that they wanted," said Tony Virrueta, a veterans community leader.
Placed three miles northeast of downtown Seaside, the state department of veterans affairs runs this cemetery on the 79 acre plot of land. This latest phase of construction, which began in March 2020, now includes 1,845 pre-placed crypts for burial caskets, 1,079 in-ground graves for cremated remains and 80 memorial wall plaques.
"So it's quite a big expansion, and we're really grateful that construction went well and it's complete and we can finally begin offering in-ground burial," said Erica Chaney, the cemetery director.
"Fort Ord has a rich history from all the way back to World War 2 to Korea to Vietnam to when it closed in 1994. You had veterans who stayed in the community along the peninsula and along Salinas as well," said Virrueta.
Members of Congress like Jimmy Panetta, state representatives and local officials and groups all helped make this possible. A federal grant of around seven million dollars, as well as state funds and local donations covered the costs. It should benefit more than 84,000 veterans and their families in the area.
"People love the area and it just has a lot of memories for them. So it was really important to get a state veterans cemetery here on the Central Coast," said Chaney.
There are a total of 11 phases in the construction of the cemetery. Two of them have already been completed. The rest will also involve the expansion of the columbaria and in-ground burial sites.