Deadly Accident along Highway 101, north of Laurel Drive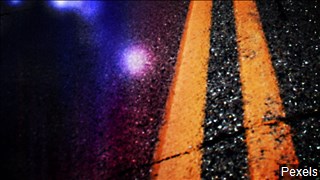 SALINAS, Calif. (KION)
The California Highway Patrol confirms they are investigating a deadly hit-and-run.
At about 6:30 p.m. on Tuesday night, CHP was called to the scene of a fatal accident on the southbound lanes of Highway 101, north of Laurel Drive.
The victim is believed to have a homeless individual who was walking on the highway.
The driver did not stop to render aid and drove off. CHP says there were no witnesses. However, they recovered a side-mirror from the vehicle-involved at the scene of the accident to be collected as evidence.