Farm workers continue to work hard amid COVID-19 crisis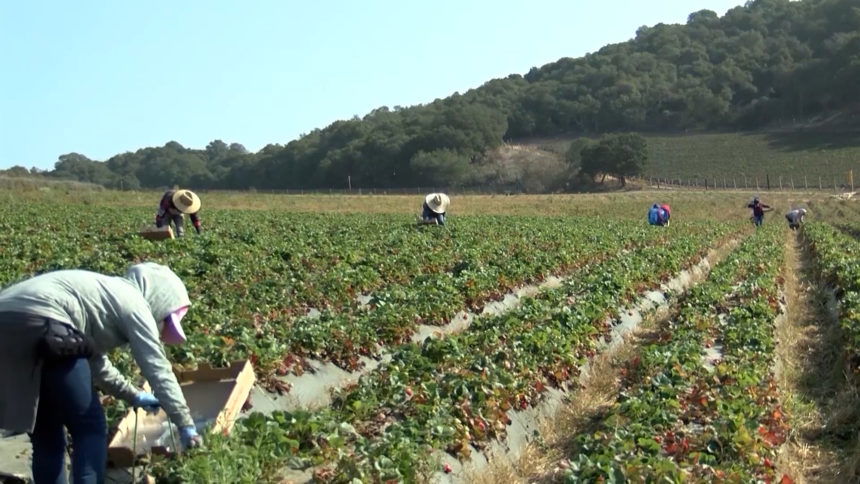 SALINAS, Calif. The hard work continues for thousands of Central Coast farm workers. In Salinas, lettuce is picked at rapid speed to stock grocery stores and feed families.
"The fear and the concern is there. A lot of farm workers are expressing it," said United Farm Workers director, Lauro Barajas.
Barajas represents farm workers on the Central Coast who, unlike many, are leaving their homes during this time to go to work.
Barajas said many farms have taken precautions to protect their workers. This includes increasing sanitation, enforcing social distancing and limiting parts of the field to just one crew at a time. "We cannot say that of all the companies. Other companies need to be more responsible and do what is necessary. Otherwise, the virus will spread," said Barajas.
Monterey County has laid out a list of guidelines that protect agricultural workers during this time. The advisory specifically protects those who are the most vulnerable to Coronavirus spread. The county has asked that employers look into job modifications to keep them safe.
"The hard part is implementation: doing the training, providing wash stations, sanitation equipment and making them available. The hard work is up ahead and that's what is being done now," said Monterey County Supervisor, Luis Alejo.
Peak season for many Central Coast farms is fast approaching and how COVID-19 will impact sales is not entirely clear yet.
President of the Grower-Shipper Association, Christopher Valadez, said they have seen some orders, particularly those from restaurants, being cancelled. "We have to be sensitive that we understand those types of impacts to the farm and how those impacts can be detrimental to our farming families and communities," said Valadez.