California shoppers encouraged not to overbuy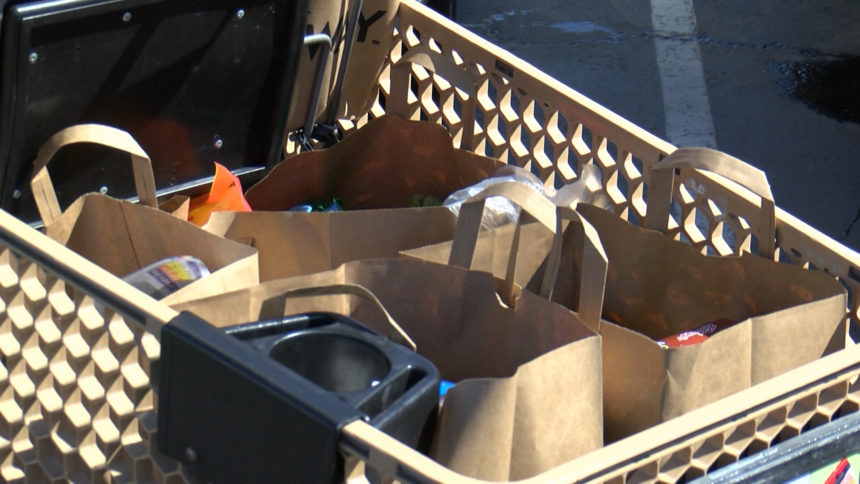 SALINAS, Calif. (KION) Rows of empty shelves in Central Coast grocery stores are the new normal. Shoppers fill up their carts with enough food and supplies to last weeks.
"Usually I get just a couple iced teas for the family. I just bought six. Instead of buying a small packet of meat I'm getting double the size. I'm freezing it. I'm making sure we have plenty just in case," said Matthew Silvestre in Salinas.
Silvestre loaded up on the essentials for his family. He said he is preparing for the worst.
"You never know when they're going to shut this thing down and we're going to have to hunker down and stay inside," said Silvestre.
The California Grocers Association assures customers that stores will not be shutting their doors. In addition, officials said stock is not at a shortage. It's keeping up with demand that is setting them back.
"We would like to get three loads a day to accommodate, but because of trucking laws, overtime, all kinds of restrictions, we can't possibly keep up with the current shopping patterns," said California Grocers Association CEO, Ron Fong.
Many California stores have set limitations on buying popular items like toilet paper.
Officials are asking customers to shop smart by buying what you need now and trusting that more will be around for later.
"There are plenty of paper goods, toilet paper, beans, rice and fresh foods in our supply chain. There's no need to panic. Give everybody a chance to purchase the goods that they need and everything will return to normal in a couple of short weeks," said Fong.