Monterey airport in talks to bring direct flights to Seattle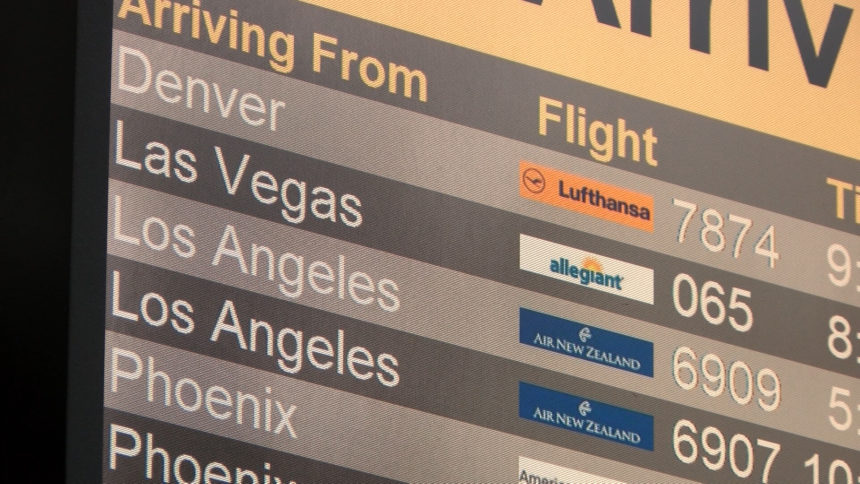 MONTEREY, Calif. (KION) The Monterey Regional Airport is making bold moves to attract new passengers in the coming years.
Airport Executive Director Michael LaPier tells KION the most recent discussions for new destination expansion involves the major Pacific Northwest metropolis of Seattle, Washington.
Denver and Dallas-Forth Worth are the most recent additions to the Monterey Regional Airport's list of direct flights offered, and so far, business has gone nowhere but up.
"Both are doing quite well. Both carriers expressed their satisfaction, more than satisfaction, their pleasure with the market," said LaPier. "We've done well filling
those seats. It shows on the numbers at the airport as well."
Airport traffic shot up about 15 percent now since last year; Thanksgiving and Christmas are already busy times to fly. But some travelers say they would use Monterey Regional more often if it had more destinations.
"You have to go either to San Francisco or San Jose to get the decent flights," said Erica Aronovici, a Monterey Peninsula resident.
LaPier says expansion of routes has always been a goal. They are in talks with several air carriers to potentially open the direct flight to Seattle, although no firm timeline has been set for a start date.
"There are other markets of opportunity that we'll continue to talk to carriers about. It's an ongoing thing," said LaPier. "We don't really pick the markets based on what we think, we pick the markets that we want to talk to the airlines about that when we do the analysis make logical sense for the airline."
He says it is the airlines, not the airport, that ultimately makes the decision on where to expand. LaPier says their job is to market the area to the airlines to make it look more lucrative.
The airport also uses data they have collected to show how vibrant the market is here, and they work with the Monterey County Visitor's Bureau, area business and hospitality and the agriculture industry as well on strategies to bring in more tourists and visitors.
"Those are the generators, those are the folks that generate passengers, those are the ones the airlines want to really hear from," said LaPier.
"It's a really nice airport to get through. There are no hassles like there are at the bigger airports," said Carolyn Alexander, a Monterey County resident. "The parking is something they need to work on, but otherwise, it's a wonderful airport."