Four more vehicles hit by projectiles along highways 101, 156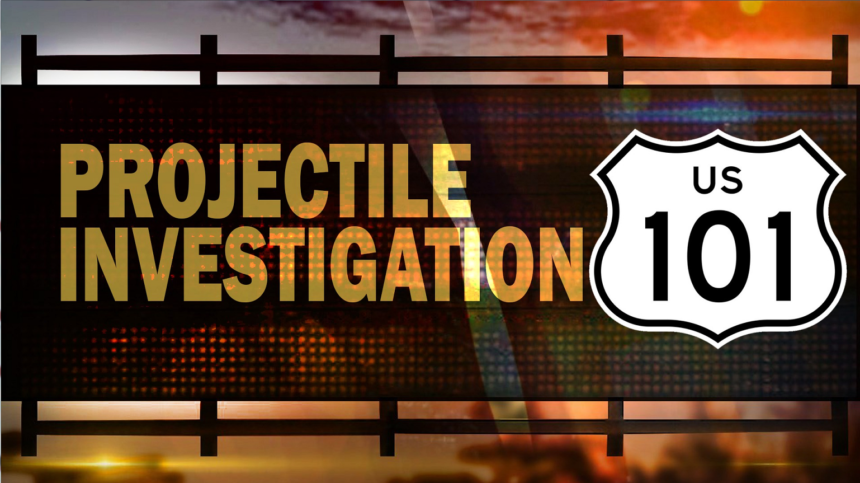 PRUNEDALE, Calif. (KION)
UPDATE: 12/14/19 5:44 p.m. The CHP confirms that no one was injured in any of the incidents that occurred Friday, although the impact of the projectiles did manage to break or shatter windows.
The organization cannot say if it has any leads regarding a suspect or suspects at this time, but representatives say they do believe that the incidents are connected.
The current reward for information leading to the identification of a suspect or suspects $14,500. The CHP tells KION that multiple citizens have called and offered to donate more money to the growing reward.
Original Story:
The California Highway Patrol (CHP) has confirmed that four vehicles traveling along highways 101 and 156 were hit by projectiles Friday.
Captain Kyle Foster told KION that a projectile struck a vehicle traveling along Highway 156 at Monte Del Lago shortly after 3:00 p.m. Friday. Another vehicle was struck along Highway 156 at Rocks Road shortly after 6:00 p.m.
Two more vehicles were hit along Highway 101 near Tustin Road at 6:19 and 6:20 p.m., respectively.
There have now been 55 reported incidents of projectiles striking cars in the area since February.